CSGO Player Xyp9x Takes Break from Astralis After Posting Emotional Statement
Published 05/28/2020, 4:03 PM EDT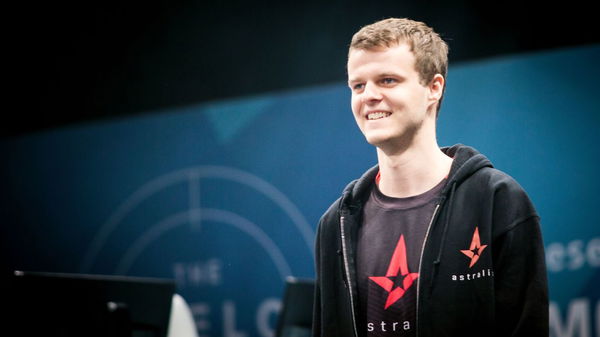 Andreas' Xyp9x' Højsleth has announced that he is taking a break from CSGO and will be stepping out from Astralis due to burnout and stress. Højsleth broke out the news on TwitLonger and made a repost on Twitter. 
ADVERTISEMENT
Article continues below this ad
ADVERTISEMENT
Article continues below this ad
The post "My Situation" explains why he has decided to take a period of leave. Højsleth talks about the stress he has been going through and mentions that it is time for him to take care of his health. He ends the note thanking everyone for their support.  
"I have sadly been feeling burnout/stress symptoms chasing me over many months. It's time to take the necessary break to rest and find the motivation to get back to competing for Astralis. Everyone around me has done a great number of things in order to avoid it, and there is nothing that I would rather do than keep on playing without a break, but the time has come to take care of my health, and therefore I have given in a sick note to Astralis.
"I really want to extend a huge thank you to my teammates, the Astralis organization, and everyone around me who has been very supportive in this time. I don't know when I will be back competing, but I hope for my fan's understanding as this was a very hard decision for me to make."
This is the second player from Astralis that has announced their leave. Their leader, Lukas 'gla1ve' Rossander, cited the same reasons for his break a few weeks back. With core players taking an indefinite leave from the game Astralis have been taking a hit
The departure of two major stars in such a short span raises serious questions. However, the major concern still remains as players' well-being, and hopefully, Astralis figures out a strategy.
ADVERTISEMENT
Article continues below this ad
CSGO champions Astralis brings in Marco' Snappi' Pfeiffer 
Snappi will join Astralis for the upcoming matches as Patrick' es3tag' Hensen will only join the CSGO team in July. Snappi last played in April when he was with Heroic. The Danish player has been part of some major names over the years and is now all set to play for ESL One Champions Astralis.
ADVERTISEMENT
Article continues below this ad
Snappi will probably debut on June 1 BLAST premier League Showdown along with the rest of the team. He has only signed a short-term contract as Astralis sees him as a replacement only till Hansen completes his move. It will be thrilling to see how the 29-year old settles in his new CSGO  team amidst all the crises.