CSGO: Should Forsaken Be Forgiven for Cheating?
Published 02/13/2021, 2:24 PM EST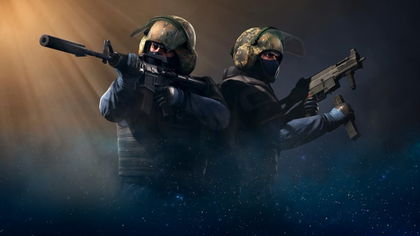 ---
---
There have been major scandals in Counter Strike ever since the competitive aspect began in 2013. Players using glitches, boosts are all synonymous to the game and its competitive aspect. But for a long time, the game, especially in the LAN mode, never had a major cheating scandal. But all this changed in 2018 when one scandal literally ended a country's competitive hopes.
ADVERTISEMENT
Article continues below this ad
Optic Gaming, headed by Hector "HECZ" Rodriguez, invested a CSGO team for India with Optic India in 2018. The team was headed by talented players such as HaiVaan, Antidote, Marzil and Forsaken. A cheating scandal rocked the team in its first year which changed their fortunes forever.
Optic India professional CSGO player Nikhil 'forsaken' Kumawat has been caught cheating on LAN today, disqualified from the tournament and kicked off Optic. This is clip of him playing today locking on at A site/quad.

No mercy for cheating in esports. Ban them all. pic.twitter.com/COFMj6A7bS

— Rod Breslau (@Slasher) October 19, 2018
ADVERTISEMENT
Article continues below this ad
How did Forsaken get banned from CSGO?
The incident took place during the CSGO ZOWIE eXTREMESLAND 2018 tournament held in Shanghai. When Optic India faced FrostFire, admins checked Forsaken's computer mid match. The search led to the admins finding aim assist software on the PC and hence Forsaken got caught cheating. Optic India got a disqualification for cheating and then sent home packing.
Following the events of the tournament, Forsaken received a 5 year ban from CSGO essentially killing his career. A lot of evidence from previous events also showed that Forsaken had a lot of question marks, and there were legit concerns about him cheating before. But Optic still signed him when other teams didn't.
Does Forsaken deserve forgiveness?
In matters like these, it all depends on how it has affected to the people around Forsaken. Following the scandal, Optic Gaming disbanded the team and quit the Indian eSports scene. Other players in that team lost a chance to play for a major international organization such as Optic Gaming.
ADVERTISEMENT
Article continues below this ad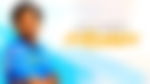 In a recent interview, HaiVaan talked about the incident and revealed that he could not forgive him. It would be hard for someone like him to forgive because it effectively killed the biggest break that he could have got. The incident also dented a rising industry in India by effectively killing foreign investments from international teams. They are reluctant to invest in the country for scouting talents and players. This scandal not only rocked the Indian CSGO scene but also other Esports such as PUBG and COD.
Although everyone deserves a second chance, it becomes hard for people to forgive someone that literally ruined thousands of opportunity that could have been there for others. India became a lost opportunity to get untapped potential and it might be a long time for some other team to invest in it again and until then it would be hard for the Indian diaspora to forgive Forsaken for the incident.
ADVERTISEMENT
Article continues below this ad