CS:GO Community Reacts to the 'Coach Bug' Scandal
Published 09/01/2020, 10:56 AM EDT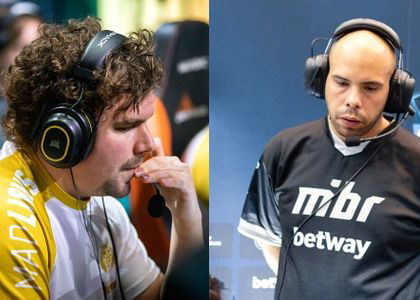 ---
---
Heroic's Nicolai "⁠HUNDEN⁠" Petersen, MIBR's Ricardo "⁠dead⁠" Sinigaglia, and Hard Legion's Aleksandr "⁠zoneR⁠" Bogatiryev were recently banned for abusing a 'coaching bug'. This bug allowed them to access areas of the map and inform team members of the whereabouts of their opponents. Cheating has plagued CS:GO and this wasn't the first scandal to have come to light in the community. Instances like these tend to leave deep stains on the multiplayer game that has managed to stay afloat for decades. Incidents like these also have the ability to hamper the integrity of competitive tournaments, making them less credible.
ADVERTISEMENT
Article continues below this ad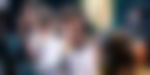 CS:GO: The community shares its message
ADVERTISEMENT
Article continues below this ad
The scandal attracted a lot of attention and sent the gaming community into a state of frenzy when the bans were imposed. This news was even more harrowing for Heroic who had just finished ESL One Cologne- Europe with a victory.
The three teams have been disqualified from their respective tournaments and stripped of the cash prizes. All three of them will also lose their ESL Pro Tour Points and this makes their chances of qualification to subsequent tournaments look bleak.
Twitter was bursting with opinions and people all over the world took to the platform to share their views on the subject.
I love the game CS:GO, i would never play anything else. but Valve please listen and work with the community to create a strong and healthy scene. You guys have abandoned the players and the competitive scene which have been one of the building factors for the succes of your game

— Bubzkji (@Bubzkji) August 31, 2020
The real question here is how on EARTH has this coach bug not been fixed yet? This and so many other things need fixing.

Less skins, more fixes.

— EMUHLEET (@EMUHLEET) September 1, 2020
BTS was informed about this decision shortly before the public announcement today.

We are currently investigating the allegations that this bug was exploited at the cs_summit6 Online RMR event. https://t.co/O8LdPdwkzc

— LD (@LDeeep) August 31, 2020
Bearing in mind we're talking about cheating I hope if this major gets postponed again mibr is made to start qualification for the next one to be held with a ban from a qualifier or something similar.

Otherwise postponement just gets them a lesser sentence.

— Thorin (@Thorin) September 1, 2020
It's so absurd that Jamppi is banned for life from competing at the world championship for allegedly cheating as a nobody kid but you can be a coach and literally cheat in a qualifier for the same world championship and get a lower punishment.#freejamppi

— Thorin (@Thorin) September 1, 2020
you're not a real fan of CS if you are celebrating even your biggest rival getting caught. this is a pretty rough hit for a scene already dealing with online/covid play, valorant leeching players, and the most burnout we've ever experienced

— Jason O'Toole (@MosesGG) August 31, 2020
can i just say:

having a guy punished for 1 round in 1 map seems like he could have sneezed and gone to wash his hands and come back with the bug going on.

don't think that's a reasonable punishment // PR hit unless there is some real evidence it was done on purpose 😡

— Jason O'Toole (@MosesGG) August 31, 2020
ADVERTISEMENT
Article continues below this ad
ADVERTISEMENT
Article continues below this ad
As for the punishment, Hard Legion's Bogatiryev has to step away from the game for two years. Heroic's Petersen and MIBR's Sinigaglia have been asked to step aside for a period of twelve and six months, respectively. ESL has also been working with other organizers to look for a way of controlling the damage that has been caused.
Of late, cheating has become a matter of great concern. Professional players have employed cheats to perform better than their opponents in prestigious tournaments. While some have managed to walk away with impunity, others have had to face the repercussions of their actions. For now, the teams have suspended the coaches involved in the 'coach bug' scandal and have vowed to come out with a public statement once the investigation is complete.