CSK Return to Chennai Amidst Thundering Applause
Published 05/28/2018, 11:28 AM EDT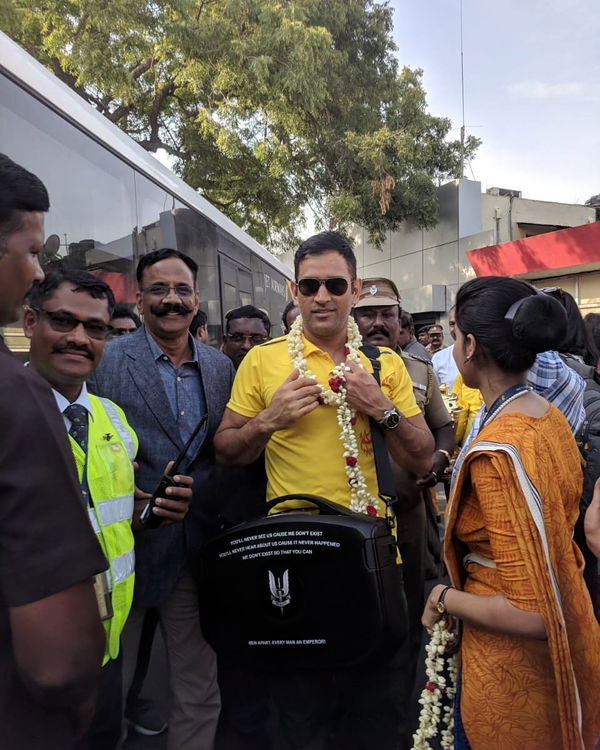 They went. They came. They conquered. CSK were gone for 2 years amid match fixing scandals only to return back in 2018 to lift the trophy. The team changed, the administration changed. But the only thing that remained the same was MS Dhoni's captaincy and the love it got from fans. Especially from Chennai.
ADVERTISEMENT
Article continues below this ad
CSK's home ground was moved to Pune in the early stages of the tournament following protests from Kauvery protesters. Shoes were thrown at the ground and heavy security had to be deployed. Chennai cricket fans waited two good years for their team to return, only for political disputes to make them go away again from their home ground.
But after winning the IPL, now for the third time, the entire team of CSK returned back to Chennai amid a thundering response from the locals.
ADVERTISEMENT
Article continues below this ad
ADVERTISEMENT
Article continues below this ad
In the videos above, uploaded by the official handle of CSK, the teammates can be seen entering the hotel with chants of 'Dhoni', commonly referred to as 'Thala' in Chennai can be heard.
A lot many things went write for CSK this year. Despite facing criticisms of prioritizing older players rather than the younger generation in the auctions, CSK fared well in all the departments. Speaking on the issue of age, Dhoni said that it was better to consider age just a number.
ADVERTISEMENT
Article continues below this ad
"We talked a lot about age, but what's more important is the fitness. (Ambati) Rayudu, at 33, it doesn't really matter. That's what more matters more than age. If you ask most captains, they want players who move well on the field. Doesn't matter if you're 19-20 years old. We knew our shortcomings, and we were aware of it. If Watson tries to dive, he may injure his hamstring, so we don't want him to do that. We've been aware of these things. Age is just a number, but you have to be very fit," Dhoni said.
This is CSK's third IPL trophy, the first two being lifted in 2010 and 2011, again under MS Dhoni only.