"Customer Is in Control of the Price"- Phil Spencer on the Xbox Series X and the Future Of Gaming
Published 07/17/2020, 11:45 AM EDT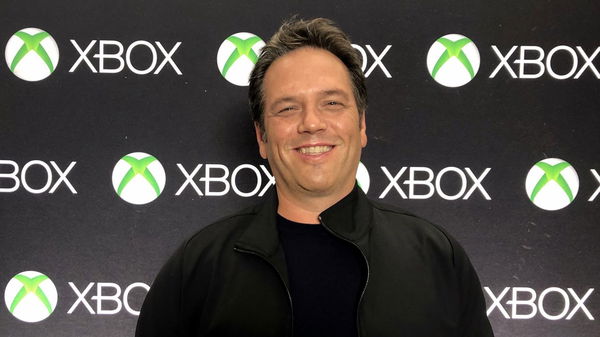 ---
---
Xbox chief, Phil Spencer recently made some pretty interesting announcements. This could not have come at a better time since we will soon catch a glimpse of the upcoming games at the Xbox Games Fest. Maybe, we could also get an update on the Xbox series X launch date and price.
ADVERTISEMENT
Article continues below this ad
But what makes these announcements interesting? These show that Microsoft actually cares about the community and fans. In a letter to the community making these announcements, Phil writes
"At Xbox, we listen to what you – players, game developers, and content creators – tell us you want from the future of gaming. Based on your feedback, we're building a future where you and your friends can play the deepest, most immersive and interactive games ever created across your Xbox console, PC, and mobile devices."
ADVERTISEMENT
Article continues below this ad
Further, he mentions how, at Xbox, the team always strives to assist the players in every way possible. He also says that the upcoming games will be best experienced on the Xbox Series X. With its cutting-edge tech and design, it is a leap into the future. Here's where things get even more interesting.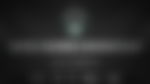 Xbox Game Pass
Phil announced that you will be able to play all the games on day one with the Xbox Game Pass. This goes for all Xbox Game Studios franchises, which include Halo, Gears of War, Forza, Age Of Empires, Hellblade, and more. This means you won't have to buy the games separately every time one is released. Instead, you can play the entire through your Game Pass, saving you a lot of money. a 'game-changer,' if you will.
Additionally, these Xbox Game titles will be available for Xbox One so you will not be forced to upgrade to Series X.
Backward compatibility
This is the most exciting part of the announcement. Phil writes
"You will be able to play four generations of games on Xbox Series X on day one. That makes it the largest launch lineup for any new console ever, with thousands of games to play. Our backward compatibility engineers have spent years devising innovative ways for modern, next-gen technology to make the games library you're building today even better, at no additional cost and with no work from developers.
"It's our intent for all Xbox One games that do not require Kinect to play on Xbox Series X at the launch of the console. And because of the unprecedented power of Xbox Series X, most of your favorite games will load faster and look and perform many times better on the new console."
Xbox has definitely nailed it with this. Imagine being able to play games from 2000 on the Series X. that would be such a great nostalgic ride. We sure hope this is true.
But wait, it gets even better.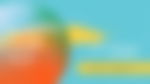 Xbox Game Pass Ultimate
The future of consoles is not just staying in one place to play. It will give you complete mobility and freedom to play your favorite games on the devices of your choice. This is made possible with the Xbox Game Pass Ultimate which gets you the Game Pass and Project xCloud at no additional cost. Phil writes
"With cloud gaming in Game Pass Ultimate, you will be able to play over 100 Xbox Game Pass titles on your phone or tablet. And because Xbox Live connects across devices, you can play along with the nearly 100 million Xbox Live players around the world. So when Halo Infinite launches, you and your friends can play together and immerse yourselves in the Halo universe as Master Chief—anywhere you go and across devices.
"Cloud gaming in Xbox Game Pass Ultimate means your games are no longer locked to the living room. You can connect more than ever with friends and family through gaming."
Phil Spencer Interview
In an interview with the Washington Post, Phil also mentioned that the Series X is a huge deal but is 'no longer the star of Microsoft's gaming strategy.' With Google's Stadia project focused on the same, this tells us that the future of gaming is in the cloud.
Phil also commented on how the gaming industry can sometimes get overly competitive and toxic.
"This idea that in order for the industry to grow, some companies must succeed and others must fail … it doesn't help gaming reach the potential it should," Spencer tells The Post.
"We should be driven to help gaming as an industry grow, for creators to take the biggest risks they can. When a great game comes out, we should applaud it, whether it's for PC, or PlayStation or on a Switch."
Future of Xbox Series X and Gaming industry
This should ideally be the way forward for the industry. Especially since people have been rooting for cross-play between Xbox and PlayStation, for quite some time now. When asked about the pricing of the upcoming titles for the Series X, he said,
ADVERTISEMENT
Article continues below this ad
"I'm not negative on people setting a new price point for games because I know everybody's going to drive their own decisions based on their own business needs. But gamers have more choice today than they ever have. In the end, I know the customer is in control of the price that they pay, and I trust that system."
This was in response to the question asked which included the $10 hike in the pricing of the NBA2K21. Phil really believes that the future of gaming has to have mobility. That is why he will be showcasing Microsoft's strategic shift from a traditional console model.
"In order for gaming to realize its full potential, we need to build the experience around the player, not around the device."
ADVERTISEMENT
Article continues below this ad
Big changes are headed our way which could change the face of gaming forever. All these announcements indicate that the company actually cares about your gaming experience. The future of Gaming is more 'exciting' and 'immersive' than ever before.
Having said that, let's hope for some more big announcements at the showcase, scheduled for July 23, 2020.
Trending Stories