CWG completion: India satisfied with a top 5 finish??
Published 08/05/2014, 10:52 AM EDT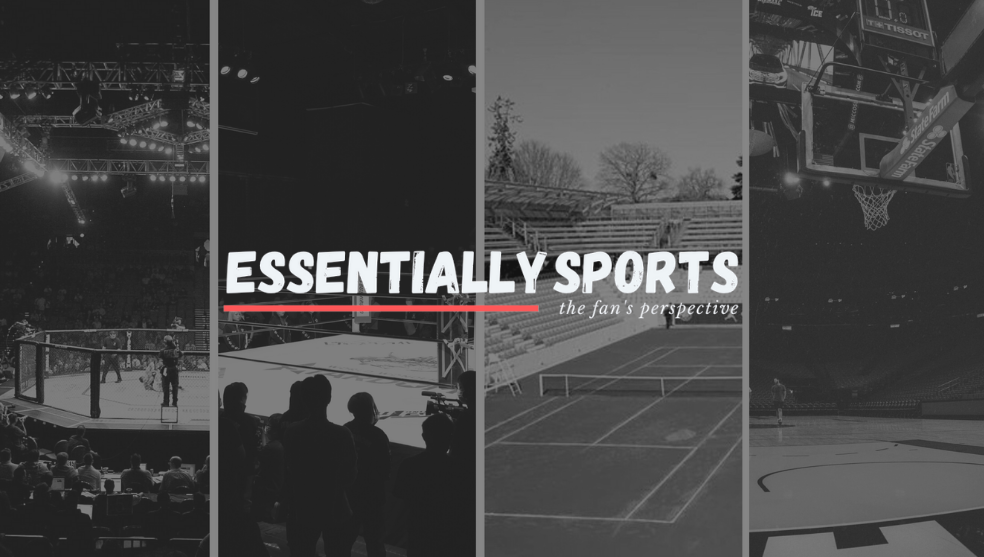 ---
---
With the culmination of the Commonwealth games on Sunday, India went down in the books with a total tally of 64 medals (15 gold, 30 silver and 19 bronze).The real question,however, looming in the people's mind is why India couldn't replicate a similar feat as they did in the 2010 Delhi Games.
ADVERTISEMENT
Article continues below this ad
At the outset, a large no. of disciplines were removed in which India had medal prospects, specifically the ones in which our athletes had previously won a fortune in, during the 2010  CWG games. Archery ,the event in which India  had won 4 gold in 2010 and Tennis, with 1 gold, 1 silver and 2 bronze ; were completely chucked out of the games. Netball, lawn bowls and synchronized swimming were also removed. For the individual events under different sports, the removal of Greco Roman wrestling was a big setback, as India was a favorite in the event with a history of 4 gold, 1 silver and 3 bronze in the 2010 games. Moreover, start wrestler Sushil Kumar had to gain 8 kg just to participate in the 74 kg category event rather than his pet 66 kg, though still clinching a gold with a mighty triumph.
Even after the pruning down of many of the much wanted events, India still put up a creditable show, completing a much wanted task they had aspired for, finishing in the top 5. Still, it was a major unrest for the officials, not only because of how the athletes performed, but also due to many unwanted factors including when para-powerlifter Sachin Chaudhry was tested positive for doping by NADA and also the charging of Indian Olympic Association secretary Rajiv Mehta and wrestling referee Virinder Malik with drunken driving and sexual assault. The charges,which were however were dropped due to lack of evidence, turned out in giving a lot of bad publicity.
ADVERTISEMENT
Article continues below this ad
Leaving aside the unsolicited part and summarizing on our achievements, numerous other remarkable moments were seen which went down in history. Vikas Gowda, won the in the men's discus throw event, Joshana Chinapa and Dipika Pallikal scripted a forever jiffy , winning India's first gold in squash. Kashyap Parupalli won a gold in Badminton Men's Singles, becoming the first Indian male shuttler in 32 years to win a gold medal in the singles event at the Commonwealth Games. Sushil Kumar became the first Indian ever to win back to back gold's in consecutive games.
ADVERTISEMENT
Article continues below this ad
Outside of this, a lot of displeasing instants were also witnessed, the biggest one when defending champion, Gagan Narang, who bagged 4 gold's in 2010  games, won only a singly bronze, for one of his usual 4 preferred events. Another one was observed when Boxing icon Vijinder Singh had to settle for a silver. Since headgear wasn't permitted in the event, he was seen taking punishment in the semifinal, suffering injuries to his head, and thus couldn't give his best against the English finalist, Antony Fowler.
Advancing on the rest of the games in order, Arpinder Singh won the bronze in athletics, for triple jump. in the women, Seema Antil won the silver in discus throw. For badminton, women outshined as P.V. Sindhu won the bronze in singles and Jwala Gutta/Ashivini Ponuppa got silver for the doubles. For boxing, other than Vijinder Singh, Devendro Singh and Mandeep Jangra got silver's in their respective 49 and 69 kg category. in the women's category, Pinki Rani(48-51 kg) and Laishram Sarita devi (57-60 kg) won the bronze and the silver respectively.
For the much awaited, Hockey, India consistently bagged another silver, after losing to world champion Australia 4-0, getting rid of the shame they faced after the World cup. For Judo,men, Navjot Chana,was the only one clinching a medal as he bagged a silver in the 60kg category. The women outdid themselves as Sushila Likbamam got a silver in 48 kg, Kalpana Thoudam Rajwinder Kaur won bronze in the 52 kg category and 78 kg respectively. 
ADVERTISEMENT
Article continues below this ad
Shooting, wrestling and weightlifting, being the favorites, contributed the maximum to the tally with gold's being won by Abhinav Bindra, Jitu Rai, Apurivi Chandela and Rahi Sarnobat for shooting; Sukhan Dey , Sathish Sivalingam , Sanjita Chanu for weightlifting and Amit Kumar, Yogeshwar Dutt, Vinesh Phogat and Babita Kumar for wrestling, adding to India's Sheen.
Even after seeing such stunning performances, the patriot in us is compelled to think that much more could have been achieved and many more laurels could have been brought back home. All in good faith, we aspire for the country to triumph in the upcoming Asian games and the 2016 Rio Olympics; and eagerly yearn for India's name to be held sky high as it did after the Delhi games.