Cyberpunk 2077 1.05 Hotfix Fixes UI, Visual, Gameplay, and Quest Issues
Published 12/19/2020, 12:09 PM EST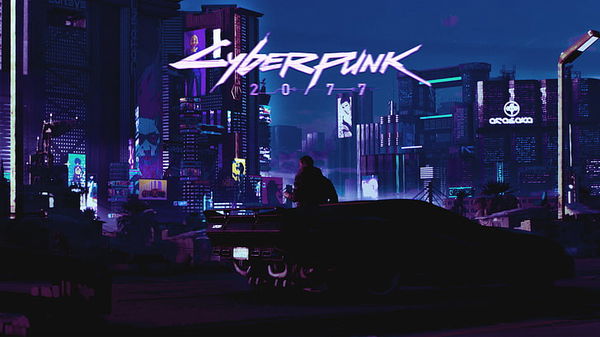 Cyberpunk 2077 has perhaps been the most anticipated game to release this year. Fans absolutely lost it when the game dropped and became something of a holy grail. However, the game ended up causing a certain amount of disappointment among players as it turned out to be riddled with glitches and bugs.
Console players seemed to get the worst of it, although the PC version also required a certain amount of stability and optimization.
ADVERTISEMENT
Article continues below this ad
Further Reading: Players Call Cyberpunk 2077 an Xbox Exclusive As Sony Removes it From the PlayStation Store
However, devs at CD Projekt RED are trying their best to do right by their biggest open-world action RPG/FPS so far, and have issued some fixes already. They released the latest hotfix, the 1.05 patch, which went live today on PlayStation and Xbox. As for the PC version of the game, players will have to wait a little more for the hotfix to go live.
According to the official patch notes, the hotfix focuses on some particular issues pertaining to quests, along with focusing on various visual, UI, and Gameplay fixes.
ADVERTISEMENT
Article continues below this ad
Cyberpunk 2077 gets a hotfix for various UI, visual, gameplay, and quest issues
The 1.05 hotfix fixed various persistent issues like improving the reaction times of NPCs taking cover and correcting the number of shots needed to kill civilians from a distance while in combat. The fixes that the devs made to quest-specific issues make up quite a long list. It is best you read the entire thing from the patch notes here.
Fast traveling before the encounter with Tyger Claws no longer breaks progression in I Fought the Law.
Fixed an issue blocking progress in Ghost Town if players autosave after Raffen Shiv's arrival.
Skipping time while in the club in Violence no longer results in issues with progression.
Fixed an issue preventing player from saving, using fast travels, and talking to other NPCs after reloading a save with an active call with Frank in War Pigs.
ADVERTISEMENT
Article continues below this ad
In addition to this, devs have also fixed miscellaneous issues like the one that rendered off-screen explosions silent. Furthermore, devs have added some console-specific fixes. For instance, they have improved image sharpness with Chromatic Aberration and Film Grain on.
CDPR is trying hard to make the game live up to the expectations it had set, to right the wrongs, if you will. The least we can do is have faith in the developers and patiently wait for the upcoming fixes and optimizations.