Cyberpunk 2077 and the Curious Case of Vanishing Genitals
Published 12/11/2020, 1:16 PM EST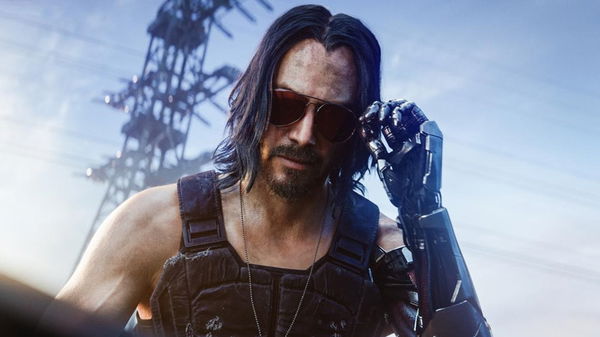 CD Projekt RED finally managed to deliver Cyberpunk 2077 to fans after almost a decade in development. They delayed the launch of the game three times before the December 10 release date. As an explanation for their last delay, they demanded time from gamers to "polish" the game.
ADVERTISEMENT
Article continues below this ad
Those who have played Cyberpunk 2077 on any platform ranging from PS4 and Xbox One to PS5 and Xbox Series X, as well as low-end PCs to performance builds, know that the game is full of bugs. Almost everyone in the gaming community focused their first reactions on these bugs. With over a day of play, here's most of the bugs that players discovered.
There are also a few fixes for some of them, while others seem persistent.
ADVERTISEMENT
Article continues below this ad
A majority of players faced crashes. Some of them faced these immediately as they booted their games. On the other hand, many players reported their games crashing after a few minutes of play. Other bugs also include glitches in characters and objects all across the map.
ADVERTISEMENT
Article continues below this ad
The widely talked about genital customization in the game also seems to be buggy. Despite spending a significant amount of time adjusting their appearance, players have failed to notice a difference when they look in the mirror. This curious case of a smooth 'down under' is also a result of bugs.
Update GPU drivers and RAM replacement help fix some Cyberpunk 2077 bugs
A lot of players reported that updating their NVDIA and AMD drivers to the latest version fixed a lot of the bugs. For example, the tree bug displayed above also goes away once users update their GPU drivers.
ADVERTISEMENT
Article continues below this ad
Some users on Reddit reported that replacing their hardware such as RAM helped fix crashes. However, most are still facing a lot of bugs. Many streamers on Twitch as well as YouTubers also faced a lot of bugs while streaming the game live. One can head over to streams of PewDiePie or Shroud to watch their gameplay.
While some of these bugs can be fixed, the genital bugs still have no proper fix. Therefore, players might have to explore Night City with a few body parts exposed till CDPR brings out a fix. Although there are all these bugs, for the most part, the game runs decently on a lot of devices and players are having an amazing time.