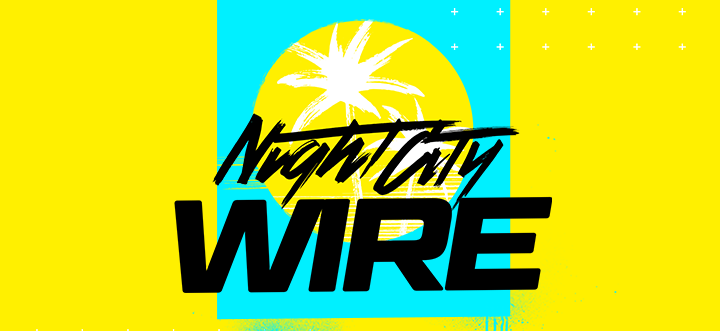 Cyberpunk 2077 Night City Wire
The nationwide protests and chaos engulfing the United States of America have grabbed the attention of the entire globe. George Floyd's death during an arrest has jarred the USA, sparking the debate of racism once again. Widespread protests and violent clashes between the community and the authorities have seen curfews put in place many cities. After Sony, EA, and Activision, among others, CD Projekt is following suit with its Cyberpunk 2077 event.
Cyberpunk 2077 event delayed
The gaming industry has taken a step back and put on hold much of its plans during these turbulent times. Back in the first week of May, the Cyberpunk 2077 Twitter handle posted a simple tweet announcing an event for June 11.
GET READY!📺 pic.twitter.com/eqQ3hMCOmA

— Cyberpunk 2077 (@CyberpunkGame) May 5, 2020
Also Read– "No Distractions from What is Happening" – Ninja
Now, however, CD Projekt has announced a postponement in the Night City Wire event given the volatile situation in America. The event will now take place a couple of weeks later, on June 25. The studio has made it clear that they stand in full support of the Black lives Matter movement.
"We wholeheartedly stand against racism, intolerance and violence. Black Lives Matter."
We decided to move Night City Wire to Jun 25th. We still look forward to sharing new information about CP'77, but more important discussions are happening right now and we want them to be heard. We wholeheartedly stand against racism, intolerance and violence. Black Lives Matter.

— Cyberpunk 2077 (@CyberpunkGame) June 2, 2020
Also Read– Call of Duty Modern Warfare Devs Announce Sad News Regarding Upcoming Season
A huge amount of gamers have waited for Cyberpunk 2077 for years. Some, like me, have dreamed of it since CD Projekt Red put out the very first teaser about seven years ago. Even though we did not know what and if CDPR could deliver what they were promising, we were all intrigued. But once Witcher 3 released in 2015, the number certainly increased significantly.
Mixed reactions
As with all other gaming giants, many have lauded CDPR's decision to postpone the event. However, others have voiced their discontent, calling it a PR move. Many outside of the USA are miffed since the issues plaguing America are disturbing their plans.
Even though the gaming industry caters to the entire planet, America remains one of the biggest gaming markets. Be it a marketing move or truly a moral standpoint, it is not surprising to see many of the companies take this path. Although, CDPR, unlike other companies, has given us the new date for the event.
We will keep you updated on further developments in the gaming industry regarding the situation in America or otherwise.