Cyberpunk 2077: CD Projekt Gives Huge Update on Release Date
Published 04/08/2020, 4:21 PM EDT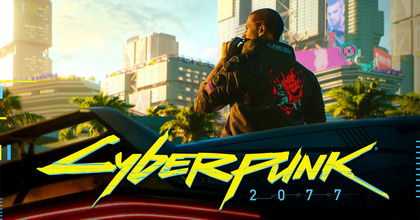 ---
---
Cyberpunk 2077 is a game that has been more dream than reality up to this point. After years and years of waiting, the release date was finally set to 2020, and our excitement knew no bounds. The date was set to April 16. It was finally happening until it wasn't.
ADVERTISEMENT
Article continues below this ad
I still remember the very first teaser CD Projekt Red released, around 7 years ago now. How enthralling it was! I remember being so fascinated with this small video it was all I could think of going to bed. I kept fantasizing what that universe could be like. This continued for a few days.

Days turned into weeks, weeks into months and soon it was 2018. It all came flooding back to me when CDPR dropped a trailer.
ADVERTISEMENT
Article continues below this ad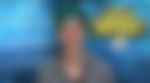 Cyberpunk 2077 delayed again?
Having played the Witcher series in the years between, I knew I was right to be so fascinated with Cyberpunk 2077. Witcher was a masterclass; just imagine what the developers can do with roughly 7 years of work.

The problem was, the 2018 trailer had no mention of the release date. CDPR dropped a 45-minute gameplay reveal soon after the trailer too. Again, nothing on the date.
Finally, last year one more trailer came out, and boy did it send tingles down my spine. Not only did it reveal one of the coolest characters ever (because, you know, Keanu Reeves) but also a release date at last. The game was coming out on April 16, 2020.

Sadly, the developers announced a five-month delay in the release. Despite being so close, it was so far. And then the coronavirus episode just took over our planet.
I was convinced I would not get to play Cyberpunk 2077 in my lifetime. Surely another delay was in the wings?
Not this time!
CD Projekt Group president and CEO Adam Kiciński had some heartwarming news for us.
ADVERTISEMENT
Article continues below this ad
"There is no shortage of motivation and we also possess all the tools needed to facilitate remote work. We've been operating in this mode for over three weeks and to-date results confirm that we can carry on with all our operations without major disruptions. Our plans haven't changed; we're steaming towards the September release of Cyberpunk."
Music to my ears, Mr. Kiciński. I hope his words turn out to be true. I've waited far too long, any more delays I might just lose my mind.
But seriously, I have no doubt it will have been worth the wait. Even if the September 17 date has to be pushed a bit further away. I have faith in CD Projekt Red.
ADVERTISEMENT
Article continues below this ad
In another wonderful piece of news, developers recently confirmed there will be another Witcher title coming out next. What more could anyone want?