Cyberpunk 2077 Custom Mod Brings Back Scrapped Wall-Running Mechanic
Published 04/21/2021, 12:42 PM EDT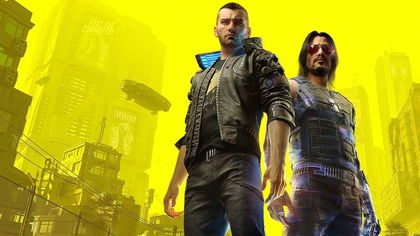 ---
---
The infamous CD Projekt RED game, Cyberpunk 2077, has had a lot of problems over the last few months. While the title has a lot of glitches, bugs and frame rate issues, fans already knew about it way before its release. After countless delays following its revelation at E3, the developers even cut a lot of amazing gameplay mechanics like wall-running. But recently, a new custom mod for the game tries its best to achieve just that, and it looks very cool.
ADVERTISEMENT
Article continues below this ad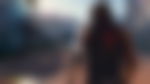 ADVERTISEMENT
Article continues below this ad
Wall-running custom mod for Cyberpunk 2077
Cyberpunk 2077 modder Saturne created the custom wall-running mod for the title, and it's currently available on Nexus mods. By using softwares like Cyber Tweak Engines and GravityTweaker, fans can add the script available with the download to the game's code. It's currently in its early iterations, so fans can expect a lot of bugs and glitches while using the feature.
After installing the mod, players can try it by double-clicking jump by standing near any of the walls. They can then use the arrow keys to move around the walls easily. If they want to stop it, they can press jump again to exit the wall-run. According to the modder, it currently works on about 95% of the walls, so with a few more updates, it should work on almost all of them.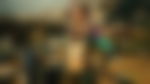 The scrapped wall-running mechanic
ADVERTISEMENT
Article continues below this ad
CD Projekt RED showcased the title's first gameplay trailer almost three years ago. In this trailer, fans got to see the very wall-running mechanic, which got them excited a lot. It showed the game's protagonist, V gliding through the wall, and then clinging onto it using Mantis Blade body modifications.
Following that trailer, the game fell into a host of issues which caused the developers to change its release date from April 16, 2020. It fell into more developmental hell, causing multiple delays, and then eventually released at the end of the year. During these delays, CD Projekt RED revealed that they removed the wall-running mechanic because of design reasons. No one knows what these reasons are, and the developers haven't clarified it as well.
The feature would have definitely made the game a lot cooler. But with a disastrous launch caused by glitches, bugs, and many other issues, the developers find themselves in a lucky position that they don't have to deal with another important gameplay mechanic.
ADVERTISEMENT
Article continues below this ad