'Cyberpunk 2077 Is the Biggest Game of the Year'- Grounded Announces at Xbox Games Showcase
Published 07/24/2020, 3:22 PM EDT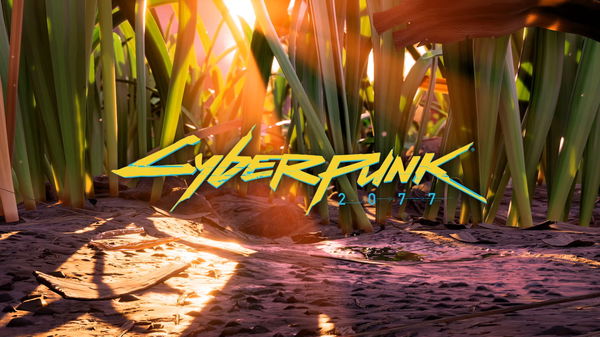 ---
---
Cd Projekt Red's Cyberpunk 2077 is definitely the most anticipated game of the year. It promises to pack a punch but that 'punch' has been delayed too many times. The game is set to release on November 19th, 2020. But since it has been delayed multiple times already, the fans are getting paranoid. The game is so hyped up at this point that it will be a huge disappointment if it fails to live up to the expectations. Still, it is undoubtedly one of the biggest games of 2020, and Obsidian Entertainment accepts that too.
ADVERTISEMENT
Article continues below this ad
Grounded's gesture towards Cyberpunk 2077
Confused? You won't be if you have seen the trailer for Obsidian's upcoming survival Game 'Grounded' at the Xbox Games Showcase. The trailer starts with a VO which says 'If you're waiting for the biggest game of the year, then wait for Cyberpunk.'
ADVERTISEMENT
Article continues below this ad
Very smooth, Obsidian. Full marks for that line itself. The VO then proceeds to say that 'If you're ready for the smallest, we've got you covered.'
By saying 'smallest', they quite literally mean smallest. This is because, in 'Grounded', you play as miniature human children attempting to survive against all kinds of insects in the backyard. Have you seen the movie 'Honey, I Shrunk the Kids'? Yeah, something like that.
The game may not seem that appealing but it definitely caught the attention of the folks over at CDPR with their praise for Cyberpunk. The game's official twitter handle read,
ADVERTISEMENT
Article continues below this ad
More details about Cyberpunk
It is difficult to argue with the fact that Cyberpunk is indeed the biggest, most anticipated game of the year. A select few journalists and media houses got a 4-hour preview of the game and had extremely positive reviews for it. You can read all about it here.
We also got a peek at the game's story and features in the first episode of the Night City Wire event. It is safe to say that the amount of effort that CDPR has put in developing the open world, the characters, and the story, is nothing short of phenomenal.
ADVERTISEMENT
Article continues below this ad
Sure, there's the paranoia that the game may not live up to expectations. But given CDPR's success with the Witcher 3, we can expect something satisfying. Moreover, we also expect to see something innovative and entirely different from Witcher 3 too because both these games are poles apart in terms of gameplay, setting, and mechanics.
Nevertheless, this little gesture by Obsidian is refreshing to see simply because it shows the game developers have mutual respect for each other's work. Let's wait and see if CDPR does something more in response to this sweet gesture.
Trending Stories