Cyberpunk 2077 Patch 1.2 Delayed Following Malware Attack
Published 02/24/2021, 2:46 PM EST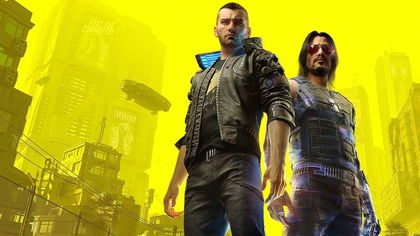 ---
---
It seems like CD Projekt RED can't catch a break with Cyberpunk 2077. After becoming one of the most hyped games pre-launch, it eventually turned out to be the developer's biggest nightmare. After a horrible launch that saw the game release with glitches, bugs and frame rate issues, it eventually became unplayable for a lot of players.
ADVERTISEMENT
Article continues below this ad
This led to the company losing a lot of trust that it had built with its very loyal fanbase. CDPR lost a lot of their reputation, market value, and even saw a lawsuit being filed against them. But things were finally taking a turn for them when disaster struck again.
While we dearly wanted to deliver Patch 1.2 for Cyberpunk 2077 in the timespan we detailed previously, the recent cyber attack on the studio's IT infrastructure and extensive scope of the update mean this unfortunately will not happen — we'll need some additional time. 1/3

— Cyberpunk 2077 (@CyberpunkGame) February 24, 2021
ADVERTISEMENT
Article continues below this ad
Cyberpunk 2077 Patch 1.2 delayed
With their first major update in Patch 1.1, it looked like CD Projekt RED were making some strides in improving the game. Their first success arrived with Patch 1.1 which fixed a lot of issues. Along with it, they also released a roadmap that detailed the patch progress leading up to the end of the year. Unfortunately, they got hit with another blow, this time in the form of a malware attack.
It's not the news we enjoy sharing, but we want to make sure we launch this update properly. Stay tuned for more information as the time draws closer. Thank you for your continued patience and support. 3/3

— Cyberpunk 2077 (@CyberpunkGame) February 24, 2021
The effects of the ransomware finally came through in the game's progress after the developers had to push back their second update in Patch 1.2. The developers considered the highly expected second major patch for the game as their biggest update ever in fixing their various bugs and glitches. But their current situation has forced them to withhold the update for the foreseeable future, causing major disappointment to the fans.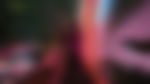 ADVERTISEMENT
Article continues below this ad
The Malware Attack
CD Projekt RED, the developers behind Cyberpunk 2077 received a major headache in the form of a ransomware attack 2 weeks ago. They stole the game's most important tool in the Source Code, which forms the foundation of the game. Along with that, they attacked most of their major documents and resources, such as their HR and legal departments.
Current estimations suggest that Patch 1.2 will get delayed till the end of March. Even though the developers have promised that it will arrive soon, the situation has created another major hassle for them. Players hope that when it eventually arrives, the game should be able to provide a much better experience.
ADVERTISEMENT
Article continues below this ad