Cyberpunk 2077: Patch 1.2 Will Include Improvements Which Should Have Been There At The First Place
Published 03/22/2021, 3:41 PM EDT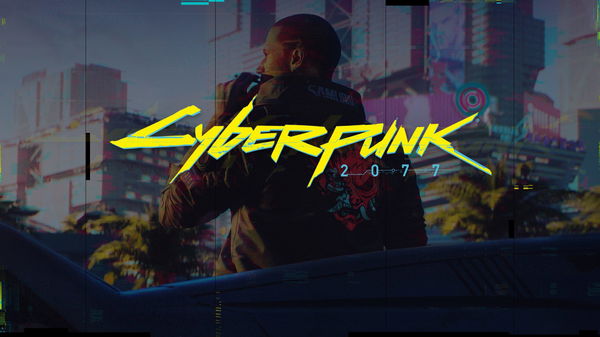 ---
---
Cyberpunk 2077 made history on release. It was probably the first and only game with such heavy investment to fail on so many levels. With the lag, frame drops, and bug-filled missions, the game was practically unplayable. Overall, the game was a major failure. However, developer CD Projekt RED (CDPR) is still working on improvement.
ADVERTISEMENT
Article continues below this ad
The studio apologized for the mishap. In fact, they rolled them out of all online and offline retailers, offering a full refund. CDPR promised to fix the game during the first half of 2021. Patch 1.2, announced a few weeks back, is their most awaited follow-up update after release. Although they had to delay it because of a cyberattack on the studio.
Finally, after the delay, CDPR posted developments and changes expected in Patch 1.2. They passed on the information to fans in a well-planned series of videos and a Cyberpunk 2077 official blog. There are four major updates players can look forward to in the files.
ADVERTISEMENT
Article continues below this ad
Cyberpunk 2077 Patch 1.2 Developments
The publisher announced the developments as a news report. Patch 1.2: What's New In Night City released in a series of four micro clips, each showing a major development. Special report of N54 News by reported Gillean Jordan released on March 19.
1. Night City Police Department
Previously, the police vehicles and resources spawned within seconds on the crime scene. NCPD's quick response made the city safe. However, the unrealistic early response not only made the open-world game unrealistic but also severely tiring from the criminal's aspect.
Now a drone will be the first response, followed by the appearance of police cars and helicopters after a few seconds. "It should decrease the problem of NPCs spawning behind players' backs and create an impression that it takes some time for the police to arrive at the crime scene after the crime has been reported. We've also added a recon "drone" unit to create the feeling of the police assessing the situation." — Patryk, Lead Gameplay Designer & Łukasz, Technical Design Coordinator, CD PROJEKT RED.
2. Rock & Roll for racers in Cyberpunk 2077

Vehicles in the city had a persisting problem of missing tracks and getting stuck in haystacks or a pile of garbage. This update will make getting the cars out of the obstacles easier by rocking it in all directions with the acceleration on. This function should have been available at the very release of the game itself.
3. Better control while driving
The movements while citizens drove the vehicles were very sketchy, especially on low frame rate devices. Players can now customize the movement sensitivity of the keyboard and mouse according to personal demands.
ADVERTISEMENT
Article continues below this ad
4. Weird Neuro Processor Glitch Solved
"Over 30% of all Night Citizens experienced an irresistible urge to burst forward for no reason and the majority of affected people admitted that it put them in danger of falling from a high place," mentioned the blog. As unbelievable as it might sound, developers swear that because of a biological miscommunication between the player's brain and response in-game, ended in a lot of accidents. However, they will fix this glitch in Patch 1.2
ADVERTISEMENT
Article continues below this ad
Cyberpunk 2077's journey was a rollercoaster ride from the release, mostly down than up. Developers are now working on a game that will at least change the opinion of critics to something positive. Although whatever improvements and optimizations they bring, the game's ill-fated release can never be completely erased.
Trending Stories