Cyberpunk 2077 Players Are Being Spooked by the Spirit of Adam Smasher
Published 02/22/2021, 4:27 AM EST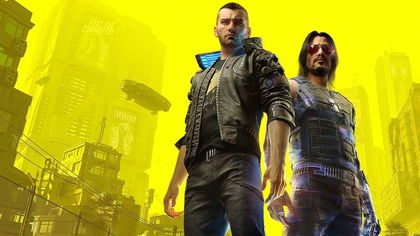 ---
---
It's been almost three months since the release of CD Projekt RED developed Cyberpunk 2077. The game's release touted it to be one of the best of the decade, but what transpired was a disaster for fans and the studio alike. The game launched with a plethora of glitches, bugs, and issues that rendered it unplayable, especially on older-gen consoles.
ADVERTISEMENT
Article continues below this ad
The studio has slowly but surely been working on the glitches with a massive timeline leading up to the end of 2021. With time, the community has discovered and flagged more such grave glitches but one of the most hilarious glitches found is one that might spook anyone because a ghost lurks around the players.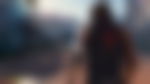 ADVERTISEMENT
Article continues below this ad
Cyberpunk 2077 players encounter spirits
Players have reported that many of them have encountered a ghostly spirit in the game. This spirit belongs to none other than Adam Smasher. In a recent Reddit post, a player showcased how the haunting ghost glitch worked. The glitch occurred when the game's main protagonist, V, used a door to get into Elizabeth Peralez's house. In order for the door to open, V uses the electronic doorbell.
When Elizabeth speaks through the intercom, the shadow of a large hooded figure becomes visible overlapping V's shadow, which suggests that someone's standing behind him. But when V turns around, there isn't anyone close to him.
The shadow remains there until Elizabeth completes her dialogue, after which it vanishes. Because of the silhouette of the shadow and how it looks, players believe this ghost is none other than Adam Smasher.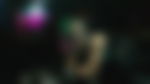 ADVERTISEMENT
Article continues below this ad
The character of Adam Smasher
Adam Smasher is one of the major NPCs on Cyberpunk 2077. The Arasaka Corporation's Cyborg bodyguard remains one of the toughest boss fights for V. The character becomes the Head of Security after Yorinobu Arasaka becomes the CEO of the corporation. Even though he's not the primary antagonist of the game, he stays relevant till the end of the story as he is the final boss battle for V.
CDPR hasn't addressed the existence of such a glitch, so it's unlikely that it will be fixed in the next patch. But then again, it's a harmless enough glitch to ignore.
ADVERTISEMENT
Article continues below this ad