Cyberpunk 2077 Quest Designer Talks About Companion Characters in The Game
Published 09/17/2020, 2:02 PM EDT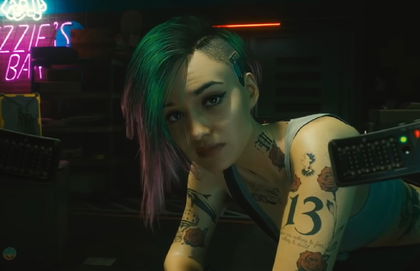 ---
---
Cyberpunk 2077 is one of the most awaited games of this year. This open-world ambitious project from CD Projekt Red will release around the same time that the coveted consoles of this year hit the market, meaning that it will be one of the first games to kick off the next-gen of gaming. Recently, the quest designer for the game, Phillip Weber, talked about further gameplay information regarding the companion characters in the game and how to interact with them in a Q&A session with the Russian gaming community.
ADVERTISEMENT
Article continues below this ad
Further reading: Sony Confirms Much Awaited News for Spider Man Miles Morales Ahead of Release
ADVERTISEMENT
Article continues below this ad
CDPR has already shown the extent of detail they can incorporate in an open-world title with Witcher 3. Fans can expect the same amount of detail, or even higher, in CP2077 as far as the in-game lifestyle is concerned. Devs had already stated that each NPC in the game will have a unique daily routine.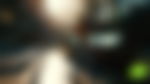 CP2077 gameplay with RTX On. (Source: Twitter)
CDPR has worked hard to make the community experience in Cyberpunk 2077 as real as they could. The choices that players make will reflect in shaping up their life and contacts in-game.
What exactly are companions and how do they shape the gameplay in Cyberpunk 2077?
ADVERTISEMENT
Article continues below this ad
In the Q&A session, Weber says that companion characters will accompany players on various quests. According to the choices players make, these companions can either become their friends or enemies. Furthermore, they go on to become important to the central storyline.
An example is Jackie, who will evidently play a major role in the central storyline of the game, as the revealed gameplay suggests. In addition to this, Weber says that some of these companion characters will be available during story missions and side-quests, while some are available during free-roaming.
"Some of these characters, depending on your choices, you might like and they might like you. And some of those characters might become your enemies. We are making a role-playing game, it's all up to you. Sometimes you might make a friend or a lover, or sometimes you might make an enemy. But it's really important to us to have these characters that can be with you in your story and wherever it makes sense for them to be." – Phillip Weber, Quest Designer, Cyberpunk 2077.
ADVERTISEMENT
Article continues below this ad
Devs have managed to create an absolute lifestyle in the game, complete with a community structure. This is the level of detail one would expect from CDPR. Looks like Cyberpunk 2077 will live up to the hype it has already created.