Cyberpunk 2077 Receives a Big Blow From GameStop
Published 12/22/2020, 12:13 PM EST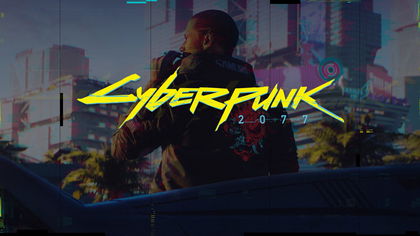 ---
---
The disasters just aren't stopping for CD Projekt RED as the studio continues to receive blow after blow. When the studio had to put in almost a decade to develop Cyberpunk 2077, there were only two ways the game could end up. Fans and critics all around the world had predicted that the game would either be one of the biggest hits yet or the biggest flops yet.
ADVERTISEMENT
Article continues below this ad
The nightmare began right when CDPR announced the first delay in Cyberpunk 2077's launch. Although at that moment it just felt like a minor hiccup, it was the beginning of everything that would go wrong with the game. Following that, there were two more delays with CDPR's long-awaited game.
ADVERTISEMENT
Article continues below this ad
Right after the game launched, the poor performance on older consoles, coupled with glitches made things even worse. Even after various patches, CDPR still hasn't managed to save the game. Sony has already pulled the plug on Cyberpunk 2077, with Microsoft following shortly after. Now, GameStop has also pulled the game off its shelves while also making a bold remark.
GameStop calls Cyberpunk 2077 "defective"
In a shocking move, GameStop has finally stood up and followed Sony and Microsoft in recognizing the issues with CP 2077. The store has already taken the physical copies off its shelves and is also accepting returns for the same.
ADVERTISEMENT
Article continues below this ad
In addition to accepting returns, the headquarters has apparently issued memos to instruct employees on how to process these returns. Kotaku acquired an internal memo that instructed GameStop employees to label Cyberpunk 2077 copies "defective" while sending them back to the company warehouse.
Although CDPR has recovered the development costs for the game from the pre-orders, the lack of support from console manufacturers as well as the refund fiasco is going to cost the studio heavily. Not only might the company suffer economically, but its reputation has already taken a big hit.
ADVERTISEMENT
Article continues below this ad
CDPR promises critical fixes as early as January, but it might be too late to salvage all they have lost.