Cyberpunk 2077: System Requirements Officially Revealed
Published 09/18/2020, 1:19 PM EDT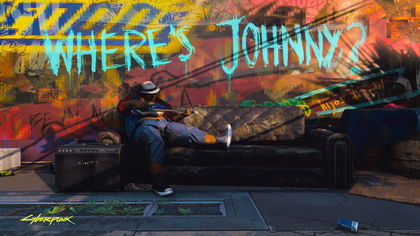 ---
---
CD Projekt Red just revealed further and perhaps one of the most crucial pieces of information regarding the much-awaited Cyberpunk 2077. On the game's official Twitter handle, devs posted a tweet with the minimum and the recommended system requirements for the game. The game has already generated an insane amount of hype, and this new information goes on to show the level of visuals players can expect from it.
ADVERTISEMENT
Article continues below this ad
Further reading: Valorant: Riot Software Engineer Gives Some BTS Sneak Peek into The New Skins
A while ago, the game's Twitter handle posted a tweet with snapshots showing how the game looks with RTX on, and it was guilty of blowing a rather huge amount of minds. From the gameplay videos available online, fans are prepared for yet another extremely detailed open-world experience from CDPR, which has the potential to snatch the throne from Witcher 3 in terms of gameplay and experience.
ADVERTISEMENT
Article continues below this ad
C:>systeminfo /u 2.0.7.7cyberpunk /p ******
Loading Processor Information…
Loading Memory Information…
Loading Video Card Information…
Saving data to: c:cp77hardware_requirements.info
Display now? y/n
Y pic.twitter.com/bhfDa51gkd

— Cyberpunk 2077 (@CyberpunkGame) September 18, 2020
Looks like Cyberpunk 2077 can run on mid-range PCs as well, although on lower settings
The minimum system requirements for Cyberpunk 2077 according to the devs are:
Windows 7/10 (64-bit)
DirectX 12
Intel Core i5-3570K, or AMD FX-8310
RAM: 8GB
NVIDIA GTX 780 3GB, or AMD Radeon RX 470
70 GB HDD available storage
The recommended system requirements for CP 2077 are:
Windows 10 (64-bit)
DirectX 12
Intel Core i7-4790, or AMD Ryzen 3 3200G
RAM: 12GB
NVIDIA GTX 1060 6GB, or AMD Radeon R9 Fury
70 GB SSD available storage
ADVERTISEMENT
Article continues below this ad
From a look at the recommended and the minimum requirements, it seems that the game can run on lower to mid-range PCs in lower settings. Overall, the range of setups that will be able to run the game is pretty impressive. Playing it in higher settings, however, will get a bit more demanding. To experience the entire potential of the game, players will have to use a gaming PC or laptop from a higher range of the spectrum.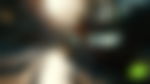 CP2077 with RTX ON. (Source: Twitter)
ADVERTISEMENT
Article continues below this ad
Cyberpunk 2077 is set to release on the 19th of November this year, along with the market release of the coveted consoles of this year. Therefore, this will be one of the first titles to try out the next-gen of gaming. Fans simply can't wait for this one to hit the market.