Cyberpunk 2077 Third-Person Perspective Mod Reveals V's Bizarre Sleeping Position
Published 01/10/2021, 6:19 AM EST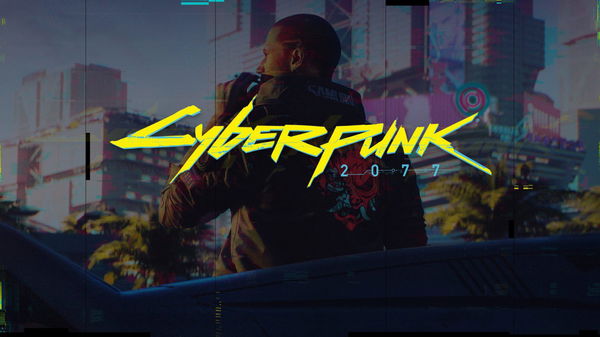 ---
---
Cyberpunk 2077 was unequivocally the most anticipated game of 2020, but several glitches and performance issues plagued its launch. CDPR's latest blockbuster title has almost completed its first month of release now. And it seems the player base is finally getting ahead of the in-game issues.
ADVERTISEMENT
Article continues below this ad
An important contributing factor behind this turnaround is the multiple mods for Cyberpunk 2077, which are already available online. These mods incorporate changes to the game's environment and mechanics. They tweak the open-world settings and make the gameplay aspects more fun.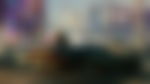 ADVERTISEMENT
Article continues below this ad
For instance, this mod intended to alter the whimsical NPC behavior in the game. Another one called City H4ack adds an in-game menu to provide players with innovative hacking options. There is even a mod that lets players teleport to inaccessible areas inside the futuristic Night City.
Now, a recent mod that allowed Cyberpunk 2077 players to use a third-person perspective has confirmed the vivid theories about protagonist V's bizarre sleeping position.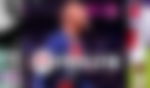 Cyberpunk 2077 player shows V's ridiculous sleeping position from a third-person perspective
Since the game's December 2020 launch, the Cyberpunk community has been curious about the peculiar position that the game's protagonist seems to fall asleep in. In a clip posted on Reddit, u/jk47_99 uses the third-person perspective mod to uncover that V does sleep soundly in a strikingly strange position.
The clip provides a good look at the entire animation of V getting in and out of bed from a third-person camera angle. V lets half of their legs uncomfortably hang off while laying down horizontally across the bed. What makes it even more baffling is V barely uses half the width of their fairly large bed.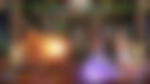 We can understand that the game and its sophisticated characters are based in the future. But V's outlandish sleeping position on their own bed is beyond comprehension. It's realistic to assume that 50 years down the line a normal person would still rest their head on pillows and lay down straight.
ADVERTISEMENT
Article continues below this ad
Even in FPP, the protagonist's unconventional sleeping position on their own bed was pretty apparent. But thanks to the TPP mod and u/jk47_99 for clarifying one of the big mysteries in the game.
Being an open-world RPG played from a first-person perspective, Cyberpunk 2077 was designed to make players feel more connected with their self-designed characters. However, the FPP also limits players from marveling at the broad character customization at their disposal.
The third-person mod has quickly become popular. It gives players access to extra camera angles for experiencing the gameplay aspects and appreciating the customizations they make to V. This mod was published last week and is available to download from NexusMods for PC players. You can learn about the installation process and the in-game demonstration here.
ADVERTISEMENT
Article continues below this ad