Cyberpunk 2077: This Is How Johnny Silverhand Would Have Looked if Not for Keanu Reeves
Published 01/23/2021, 3:55 PM EST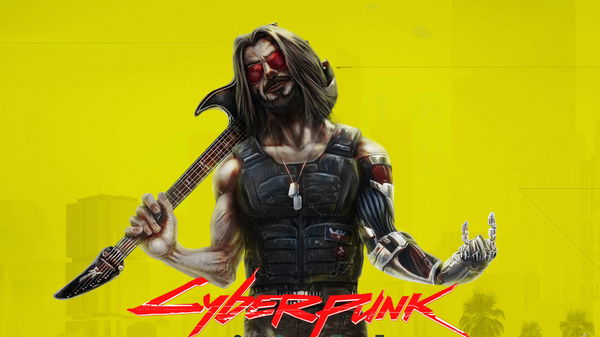 ---
---
CD Projekt RED immortalized famous actor Keanu Reeves as Johnny Silverhand in its controversial title Cyberpunk 2077. The game had been at the center of discussion ever since the developers released its first trailer. However, when the Hollywood actor appeared on E3 2019 to promote the game, he was "breathtaking". 
ADVERTISEMENT
Article continues below this ad
Johnny Silverhand has been the protagonist of the Cyberpunk series for a long time. However, as CDPR had planned to go big with its latest title, the studio wanted someone legendary for the role. Almost everyone on the internet would agree Keanu is a wonderful personality. His inclusion in the long-awaited game only increased its value further.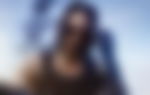 ADVERTISEMENT
Article continues below this ad
When push came to shove, even Keanu couldn't save Cyberpunk 2077 from the disaster it turned out to be. A lot of people accused him of being the reason behind the failure of the game. This made people wonder how Johnny Silverhand would look if Keanu hadn't played the role.
Concept art shows multiple Johnny Silverhand looks before Keanu Reeves joined Cyberpunk 2077
CD Projekt RED Senior Concept Artist and Coordinator Lea Leonowicz shared some of her work from the early development days of the game. She posted a few images on the website ArtStation that included some concept art of the protagonist of Cyberpunk 2077.
The concept art showed various looks of Johnny before Keanu was selected to play the role. There are various versions of the character with some being minimalistic while others were a bit quirkier. In one of these images, fans can also see the artist going for a jewelry heavy look.
ADVERTISEMENT
Article continues below this ad
While the basic features of the character remained the same, it is the face and the structure that saw major changes. Keanu's Silverhand looks much mature and older than compared to the concept art. Moreover, the concept version had a wider sense of fashion than the one who made it to the game.
Regardless, at this point in time, one cannot picture any other face except Keanu's to fit the role of Johnny Silverhand. The images appear a bit unsettling for everyone who has been following the progress of and played Cyberpunk 2077. Ignoring the sad state of the game, Keanu is always a pleasing sight and we're glad he made played the role of Johnny Silverhand.
ADVERTISEMENT
Article continues below this ad
ALSO READ: Cyberpunk 2077, Fast & Furious, and Others Make Up the List of Most Disappointing Games of 2020
Trending Stories