Cyberpunk 2077 Wins 'Best RPG Game Of The Year', Without Releasing
Published 08/31/2020, 8:35 AM EDT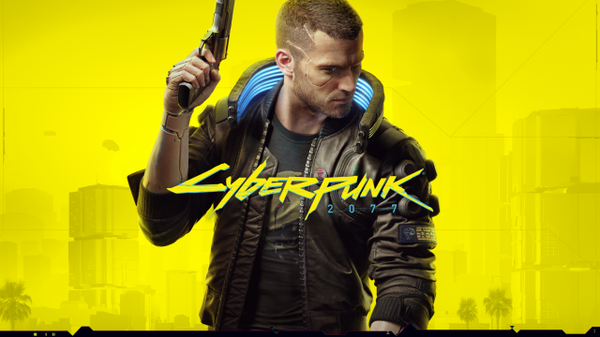 Cyberpunk 2077 is probably one of the most anticipated games ever. Fans thought the wait for this year's Call Of Duty title was extensive and difficult. However, CP2077 fans seem to have had it worse on the waiting front since the game has already been delayed twice. Considering the immense hype surrounding it, the game now has an obligation to exceed everyone's expectations.
ADVERTISEMENT
Article continues below this ad
A lot is already known about the upcoming futuristic-RPG, including the plot, the characters, and the setting of the game. The previews looked amazing and surprisingly, they were more than enough for the game to bag the 'RPG Game Of the Year' award at the Gamescom 2020.
Cyberpunk 2077 wins the Best RPG game of the year award
ADVERTISEMENT
Article continues below this ad
Technically, the other two nominees, Gamedec and Cris Tales are also yet to release, but CP 2077 is clearly just too hot to handle. The game's official account also responded to this win on Twitter.
ADVERTISEMENT
Article continues below this ad
It's difficult to tell if the CP2077 was being sarcastic or whether they were actually concerned about the win. Considering this is a super ambitious project that aims to bring something new to the table, the team's sarcasm wouldn't have been amiss.
ADVERTISEMENT
Article continues below this ad
The game is set in the future and has life choices and a whole host of other features. It also has certain additional game modes and a human feel to it, which is what makes it so much more interesting. CD Projekt Red absolutely nailed it with Witcher 3 but with Cyberpunk, they're aiming for the stars (or rather, the future).
So far, the community has seen two official events from the developers. Each of these 'Night City Wire' events gave players a little more insight into what they can expect from the game. But these glimpses are still far from what the actual playing experience will be. Choosing a life path, making decisions that will affect one's journey, all of these make for a thoroughly unique affair. The world is eagerly waiting for one of the most ambitious games ever made. From what little gamers have seen of it so far, it is all set to blow them away.