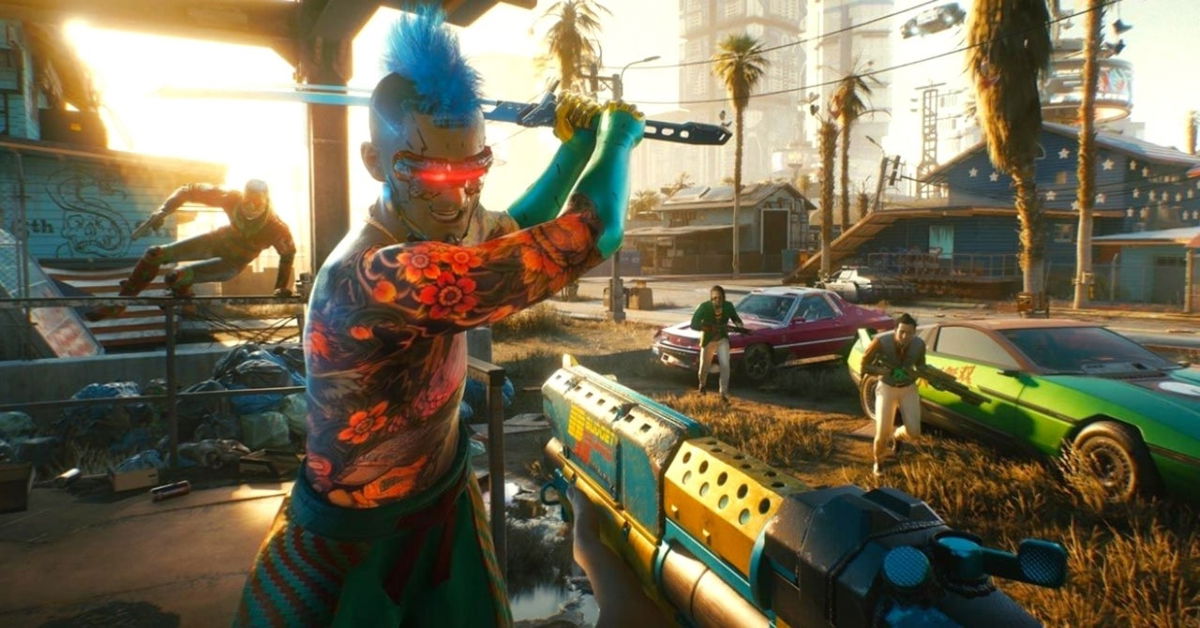 CD Projekt Red recently announced its 'Night City Wire', a series which will bring news, updates, and some more exciting stuff about the much-awaited 'Cyberpunk 2077.' The first episode featured a brand new trailer for the game which revealed the plot of the game, the main characters, and some of the most amazing features the game has to offer.
CDPR also announced that they're producing an anime series called 'Cyberpunk: Edgerunners', in collaboration with Netflix. Apart from that, the studio also announced that the game will be available as a free upgrade on the PS5 if purchased for PS4.
CDPR announced that the journalists and media had already been given access to the game and were allowed to indulge in a 4-hour preview. Shortly after the events, the reviews rolled out.
YouTuber Alanah Pearce was one of the lucky few who had the chance to preview the game. The fans obviously had a ton of questions after reading about the gameplay experience and she decided to answer some of these questions in a video.
Also Read: Cyberpunk 2077: Positive Early Reviews Fuel Anticipation 
NPC's and dogs in Cyberpunk 2077
Question 1: How interactive are the NPCs and could you talk to literally anyone?
Alanah: Yes you can talk to literally anyone in a way that is similar to Red Dead Redemption 2. Any NPC that you walk up to and stare at for a while, no matter what they're doing, will look up and stare back at you eventually. Some of the NPCs felt very real. There was a bar that I went to in-game where two of the NPC's were talking about the upcoming elections and the other one was peeing
Question 2: Are there any dogs to pet? What is your favorite weapon to use so far?
Alanah: None that I saw, devastatingly. My favourite weapon would be a sniper rifle that could shoot through walls and cover. And the way I got the rifle was extra cool. It was through a side quest which plays out a bit like Monster Hunter. There are these physically modified 'Cyber-psychos' which you can track down and kill for certain rewards'
 What about genital customization and how is it compared Witcher 3?
Question 3: I always thought Witcher 3's controls felt a bit clunky. How does Cyberpunk do in this department?
Alanah: I love the Witcher 3. Playing Geralt surely feels a bit heavy trying to turn around a corner or walking into a post. But, Cyberpunk is a dramatic improvement'. It's different because and Cyberpunk is FPS but no clunkiness or heaviness. I got to drive two different vehicles and was happy with them. I was also told that they were tweaking them a little bit.'

Alanah: When it comes to movement control, you always are in control in Cyberpunk. This is one of my favourite things from the game. Also I have been getting some vibe from this internet that this is GTA set in the Cyberpunk world, but it's not. It is an RPG, there's tons of dialogue, your character is very customizable. More like Witcher but no like GTA.
Question 4: Alanah. Genital customization. Talk to me.
Alanah: I am glad you asked. Yes there is genital customization. I did get to go through the character creator and I spent a lot of time there. I love it. You can customize stuff like teeth. You can choose between a vagina, a circumcised p**** and an uncircumcised p****. There is a chest size and penis size slider too.
Combat and side quests in Cyberpunk 2077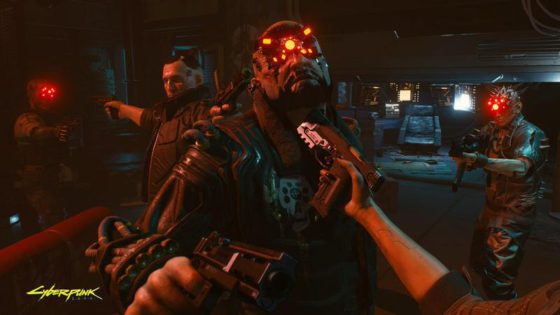 Question 5: Does Cyberpunk's gunplay have any weight?
Alanah: Yes I was satisfied with the gun play. I particularly liked the stealth and you can get through a lot of encounters without killing anyone. I really liked the shotgun, I liked how the weapons looked when they were scoped
Question 6: Are there a lot of side quests and are they meaningful on their own? Are there any crafting systems? Please tell us about the romance options and how they work, too.
Alanah: I only played two of the side quests as I was much interested in the main story and seeing the Night city. Yes there are crafting systems but they were not in the demo so I can't speak about it. I met like 2 romance characters. I can't speak about how the system works but I can tell you that each character will have a sexual preference.
Question 7: What was your first impression of the first few hours of the game?
Alanah: I was very impressed by the player agency. The world was amazingly designed and the backrooms had items which were so meticulously placed. The lighting is tonally serious but is very colourful and pretty. You can also skip time. 1 real time hour equals 8 hours in-game.
Question 8: How does the game feel compared to Destiny or Titnafall?
Alanah: The game is RPG and not primarily an FPS so it is nothing like Destiny or Titanfall and more like Rage.
User Interface, surprises and more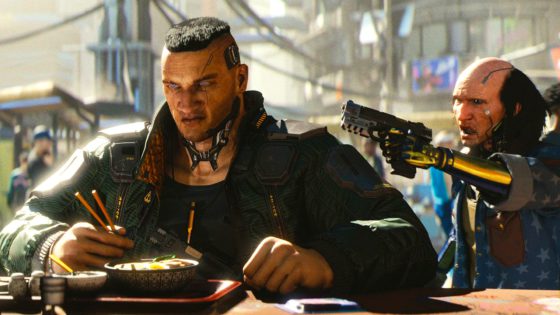 Question 9: Does it feel like there's too much to do? Are you bogged down with the number of activities available?
Alanah: I had no doubt that there was a lot for me to do in that open-world but no it didn't feel like there was an overwhelming amount of stuff to do like a Ubisoft open-world game. There were a lot of optional tasks given to me in quests which would often change the outcome of the quests. I also didn't feel like the center of the universe in the game.
Question 10: Do side characters repeat lines in combat or do they all have different lines to say?
Alanah: I didn't see anyone repeat their lines. But I I took longer to responf they would sass me and say something like 'Um hello?'
Question 11: How is the UI?
Alanah: I really like the UI. It is specific to what cybernetics you have implanted. It's very cool.
Question 12: Favourite new addition the game that wasn't seen in any previews before?
Alanah: I don't think we had seen brain dancing.  You are watching someone else's experience as they perceive it. You can also read up on the lore of brain dance on Google. It was very complicated and difficult to get a grasp of but very cool. Something we haven't seen before.
Keanu and mind-blowing moments in Cyberpunk 2077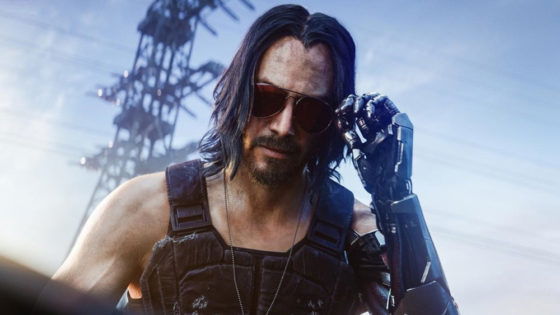 Question 13: Other than Keanu did you feel emotionally invested to any other characters or even the antagonists. I asked because I want to know how impactful can storytelling be in a small window of gameplay.
Alanah: I was super attached to Jackie and two other characters. One of the initial complaints I had when I first saw it two years ago was that I didn't like the writing. Al lot of that has changed now and the characters are much more likable.
Question 14: How does Night City compare to other open-world games? How detailed is it?
Alanah: I hesitate to say this. I only played the preview but I have not seen a more detailed open world in any video game otherwise.
Question 15: What was the most mind-blowing moment when playing the preview?
Alanah:  I love how they slowly they dull out the law. Like there an homeless guy sitting on the street asking for money. And I transfer him money and his eyes go blue and I hold my palm out because I do a wireless transfer. It just does that without any dialogue. It is very well fleshed out. Even the combat tutorial for stealth, cover systems and basic hacking is very well thought out. I also never know who's going to betray me ever. I was very suspicious and I really felt that I should never really trust anyone.
Question 16: Are you looking at cutscenes the whole time?
Alanah: Literally zero cut scenes. Pretty cool.
Question 17: Do you take fall damage?
Alanah: Yes you do. There are mods that can reduce fall damage though.
This definitely gave us a lot of insight as to how the game will turn out to be.
Cyberpunk 2077 is arguably the most anticipated game of 2020. CDPR has been constantly delaying the game just to ensure that it is absolutely perfect when it releases. It looks CDPR will deliver another blockbuster hit. Let's see it manages to live up tot he hype.
Akshay Patel
I love to play games of all kinds. You can usually find me casually teaming up with my squad to play the most random games ever. Oh, and I also manage to write about those sometimes