How Long Does It Take to Become a Professional Cyclist?
Published 09/20/2021, 12:38 AM EDT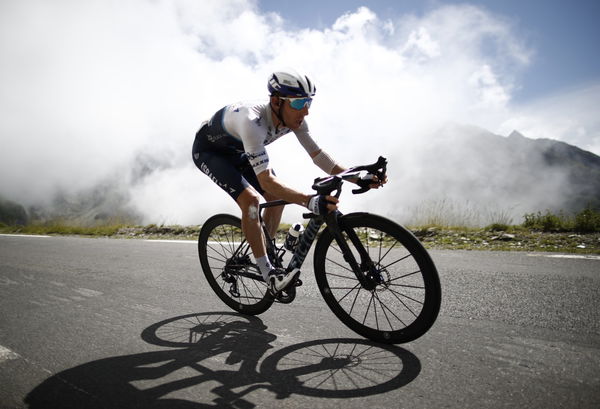 ---
---
The journey from amateur to professional in any sport takes time and determination. There's a world of difference between playing a sport for fun and engaging in it competitively. Similarly, although cycling is a ubiquitous activity and most people across the world have some experience with a cycle, professional cycling is an entirely different undertaking.
ADVERTISEMENT
Article continues below this ad
Cycling is an art at which the athlete needs to keep improving. There is, of course, no strict timeline in which a cyclist will make it as a professional. Rather, it varies according to each rider and the efforts they put in.
Cyclist Matthew Busche reached the pro level in one season
ADVERTISEMENT
Article continues below this ad
Retired American professional cyclist Matthew Busche started his cycling journey in 2009, with an amateur Wisconsin-based team. Remarkably, within the course of one year, Matt established his place in the Team Radio Shack, stunning the world. Team Radio Shack was co-owned by Lance Armstrong.
Cycling legend, Lance Armstrong started his sports journey as a triathlete in 1989, and later on, shifted solely to cycling. Armstrong competed as a professional cyclist for the first time in 1992 with the team Motorola.
If an athlete starts training at a young age, it is said it takes a good seven years to fully develop the rider into a pro tour rider. Notably, USA Cycling has a ranking system for amateur riders as well. The ranking started from "Cat 5" being the lowest and "Cat 1" being the highest.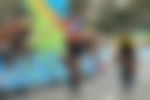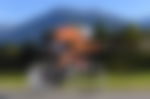 Experience is a key factor to success in cycling
Cycling has one key difference from other racing sports. In events like sprinting, for example, we see shocking results of newcomers beating the experienced ones. But in cycling it's not the same case, the more the biker is experienced, the better results.
ADVERTISEMENT
Article continues below this ad
Experience here refers to the amount of time a biker has spent on the road. Making strategies, having hours of cycling under your belt, and facing adverse situations counts. Cycling is a dangerous sport, athletes are often prone to injuries and accidents, hence it's important to know when to pull the breaks.
A cyclist needs to constantly put in efforts to improve their performances. 11,000 miles per year is a decent number to be achieving for someone with ambitions to become a pro cyclist. Amateur athletes need to take part in competitions and train as much as they can to gain familiarity with the sport. Training should also be strategic, as Cycling is an extremely technical sport.
ADVERTISEMENT
Article continues below this ad
In conclusion, the timeline of becoming a pro cyclist obviously varies with each person. An athlete can go pro in a year or even 10 years, but in cycling, the more experience you have, the better your odds.