Woman Arrested After She Causes Horrific Accident at Tour de France as a Spectator
Published 06/30/2021, 2:28 PM EDT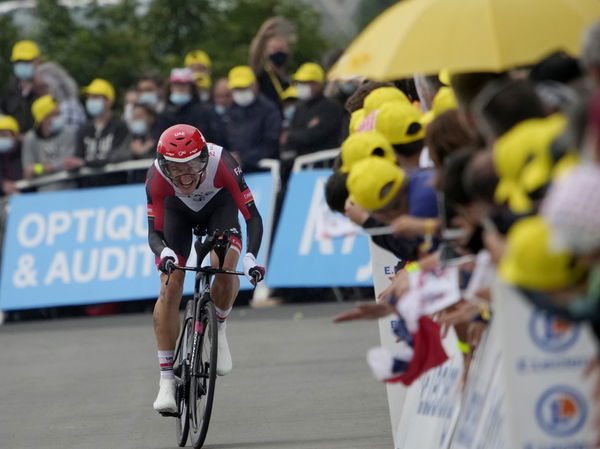 ---
---
The Tour de France is the most prestigious cycling event on the globe. But despite the pristine and glory surrounding it, there's always the chance of a hiccup.
ADVERTISEMENT
Article continues below this ad
And that's exactly what happened on the opening day of this year's event. A woman holding a placard that read ''Allez Opi-Omi' (roughly translating to Go Grandma and Grandpa in French and German) caused a massive collision where multiple riders were affected.
The incident occurred on stage 1 route of the Tour de France from Brest to Landerneau. With approximately 29 miles of the course remaining, the spectator was standing on the right side of the road holding her placard.
ADVERTISEMENT
Article continues below this ad
A fan caused a huge crash at the Tour de France today that took down a large group of riders in the first stage

(via @NBCSSports)pic.twitter.com/1r7ZROEGzD

— Bleacher Report (@BleacherReport) June 26, 2021
The spectator in question had her back to the incoming peloton when the incident took place. Her placard pointed out at handlebar height towards the road, causing German rider Tony Martin to collide with it and crash. With a packed peloton behind him, Martin's crash caused a ripple effect which saw multiple riders injured in the process.
Jasha Sütterlin of Team DSM had to be taken to a hospital immediately with an injured hand. Team Movistar rider Marc Soler finished the stage but had to retire the next morning after suffering fractures in both arms.
Apart from the two, eight other riders were inspected by race doctors after suffering injuries. But now, justice has been served.
Woman who caused Tour de France pile up now in police custody
The culprit of the crash quickly fled the scene following the incident. But justice prevailed in the end as the culprit was found and nabbed by local police on Thursday.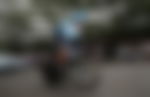 The woman, a 30-year-old French national, was being hunted down by Police after race organizers threatened to sue the perpetrator of the heinous incident.
The regional police department had launched a full-scale investigation calling on witnesses to report the suspect in question. Doing her best to evade the Police since last Saturday, the lady was finally caught and is now undergoing questioning.
The woman is likely to face a fine for the incident. But further lawsuits from individual riders could make things a bit more tricky.
ADVERTISEMENT
Article continues below this ad
READ MORE – Is BMX a sport at Tokyo Olympics 2021?
After Saturday's massive spectator-induced crash, riders at the Tour de France stop in a one-minute protest for safer racing conditions. pic.twitter.com/Pl6SdYS4yQ

— The Recount (@therecount) June 29, 2021
ADVERTISEMENT
Article continues below this ad
Another pile-up in on Monday saw the riders bring the race to a halt for a minute to stage a silent protest demanding safer racing conditions following the two incidents in quick succession.