Dallas Cowboys' Rookie Defensive Tackle Calls Tom Brady "Little Older, Not Too Mobile"
Published 09/03/2021, 1:00 PM EDT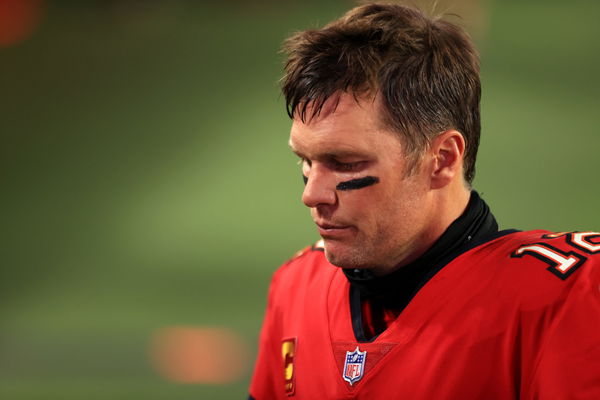 ---
---
After 21 years of a career in the NFL, Tom Brady has now got a critique who himself is 23 years old. The third-round pick from UCLA, Osa Odighizuwa, made headlines for passing critical comments on the seven-time Super Bowl champion.
ADVERTISEMENT
Article continues below this ad
The Cowboys' rookie defensive tackle, though, hasn't made many names out of his game but seems to be very famous for his impulsive interview.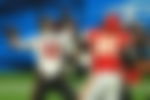 Tom Brady has a "weakness"?
ADVERTISEMENT
Article continues below this ad
His praises for the veteran fell on deaf ears as his comments were over impulsive to be said for a player who has been playing the sport on a professional level before Odighizuwa even knew about it. "He's not very mobile," Odighizuwa said. "I mean, you know, he's been playing for 21 years. The dude is a little older, not too mobile. I'd say that's probably what it is."
Even though Tom Brady might not be familiar with the name until now, but the rookie's remarks might seem to interest Tom. The two are to clash against each other in the very first week of the season and the veteran might have a few words for the rookie before the game.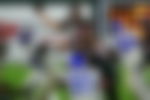 Critical yet humble
ADVERTISEMENT
Article continues below this ad
"Yeah, I mean, it's crazy. He was playing football before I even knew what it was," Odighizuwa said. "Just to be in this game to be playing against the G.O.A.T, is crazy. Obviously, you can't think about it too much because, at the end of the day, he's an opponent. I've got to do what I've got to do. It is what it is."
Odighizuwa further mentions that since Brady lacks mobility, it would be very important for the Cowboys to get after him with an interior pass rush, which would make his drop passer points. The interview took an unexpected turn for the 22-year-old as he was not looking forward to create headlines.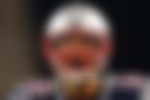 Realizing his impulsiveness, he added, "I feel like he's not a guy who's too worried about what I'm saying," Odighizuwa said. "He's obviously going to be aware of it, but he's been doing this for awhile. People have been saying this, that and a third. He's been doing his thing."
ADVERTISEMENT
Article continues below this ad
Tom Brady, known for his competitiveness, would surely give the rookie a befitting reply when the Buccaneers meet the Cowboys in the coming season starter match. It would be an interesting match to watch on how the experienced takes over the untried or can it be the other way round?