"Damaging the Game" – Former Wimbledon Champion Calls Out ATP Over Benoit Paire's Antics
Published 03/28/2021, 10:18 AM EDT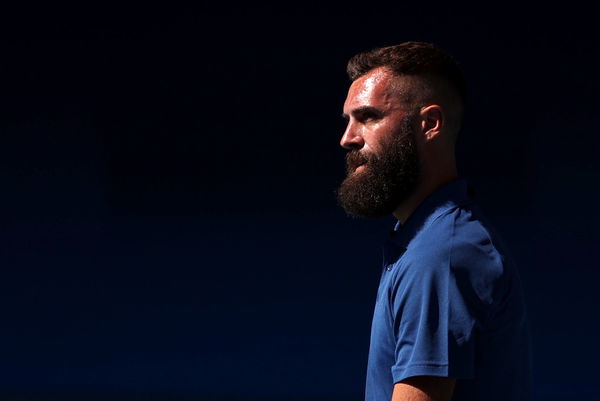 ---
---
Benoit Paire has been in the headlines lately, but for all the wrong reasons. The Frenchman recently suffered his fifth consecutive loss while playing his first-round match at Miami Open 2021. Instead of having a feeling of despair, Paire was celebrating his loss. This behavior has been going on since the season started, and it has angered many, including former Wimbledon champ Marion Bartoli.
ADVERTISEMENT
Article continues below this ad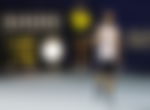 Bartoli was disappointed with Paire for 'damaging' tennis with his antics. Paire is the third-highest ranked French player, and being a higher ranked player, he has some responsibility on his shoulders to respect the sport he is playing.
ADVERTISEMENT
Article continues below this ad
"He's damaging the game the way he behaves. When you have the youth and the young generation looking at that and they think it's okay to behave like this, this is where my problem starts," Bartoli said.
Paire isn't shy about his feelings. He had gone public a week ago and admitted that he had lost his love for tennis. Furthermore, he revealed that he is only playing the first round of tournaments to gather prize money and has no aim to win them.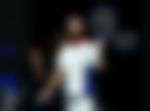 Because of this unsportsmanlike behavior, Bartoli called on ATP to take some action against Paire. Many others want a suspension for Paire's attitude on the court and his off-court comments, but ATP is yet to do so.
"So I think the ATP should have a sense of responsibility saying that we can't display tennis that way, and therefore they should take some actions."
ATP should take action on Benoit Paire, according to Marion Bartoli
Paire has already responded to his opposers; he believes he has done nothing wrong and his attitude doesn't warrant a suspension from the ATP.
"What do they want me to be suspended? Because I am not allowed to be here? I do my maximum, sometimes my maximum is not very high. I do not see why I would have one. Suspension," Paire said.
ADVERTISEMENT
Article continues below this ad
Paire's reaction to losing at Miami Open was a trigger for many. The French player has gone rogue and now has no interest in tennis or even winning matches. It is a strange predicament for a player who was once highly regarded on the tour.
ADVERTISEMENT
Article continues below this ad