Dana White Compares UFC Fighter With Mike Tyson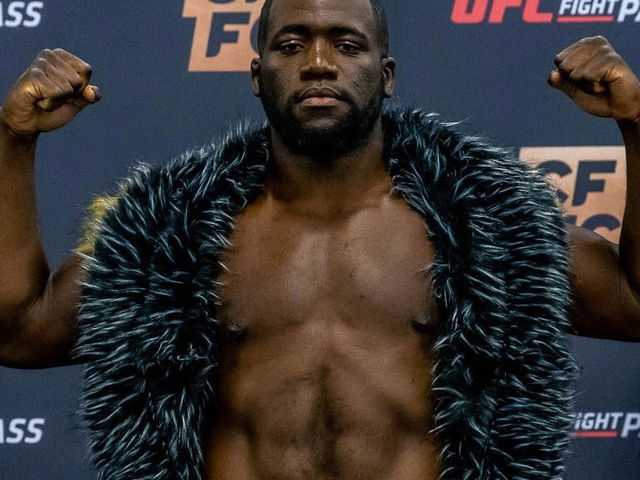 The Dana White's Contender Series has been an entry point for several fighters in the past two years. UFC fighters such as Sean O'Malley and Dan Ige caught the attention of the UFC President on this very show. This week on the show, a fighter impressed Dana White so much that he compared the athlete with Mike Tyson.
Dana White rolled out four contracts this week. The most surprising signing came in the form of a young Cameroonian fighter, Tafon Nchukwi. Merely over a year in his professional career, Nchukwi has tremendous power in his strikes. This was on full display Tuesday night as he knocked out Al Matavao with a highlight-reel second-round head kick knockout.
SHOW CLOSER.

🇨🇲 @TafonDaDon goes shin on chin to close #DWCS!

[ Contracts up next on #ESPNPlus ] pic.twitter.com/EK8lciDjO4

— UFC (@ufc) September 9, 2020
Born in Cameroon, Nchukwi and his family moved to the USA when he was only ten years old. While his parents wanted a better life for him, Nchukwi dropped out of college. This was because of his newfound love for mixed martial arts. However, now that he has found his way to the biggest MMA promotion of the world, his parents will surely be proud of him.
His knockout was so impressive that he scared Dana White into giving him a contract.
"I don't know what more you could look for in a guy who is going to be a professional fighter," White said. "This guy is mean, aggressive, [has] unbelievable power and cardio to back it up. The thing that scares me is he's 4-0; he doesn't have a lot of experience. He fought a guy tonight who has 10 fights.
The head kick KO by @TafonDaDon made @danawhite look like he'd seen a ghost 😨 pic.twitter.com/MerKrhOnbt

— ESPN MMA (@espnmma) September 9, 2020
Normally, I would take a guy like this and put him in a developmental program, but he scared the s— out of me tonight and I'm going to bring him into the UFC."
Dana White says Tafon Nchukwi reminds him of Mike Tyson
If handing him a contract wasn't enough of a push, Dana White had some high standards of comparison for Nchukwi. During the press conference following the event, White said that when he looks at Nchukwi, it reminds him of his friend and former world champion Mike Tyson.
"This guy reminds me of….you know, like a Tyson type figure. Physically, visually and obviously with his fighting style. He's 4-0 and with four knockouts. I didn't see the first three but the last one was one of the most vicious knockouts I have ever seen," he added.
Five years ago, Cameroon wasn't the home of a lot of UFC fighters. However, Francis Ngannou single-handedly put the African nation on the map. Nchukwi wants to take the same legacy forward by wreaking havoc in the 205 lb division.
Continue the conversation on the app, join other MMA fans on MMA Fans App