Dana White Drops Massive News- Georges St-Pierre vs Khabib Nurmagomedov Not Happening
Published 10/04/2020, 10:21 AM EDT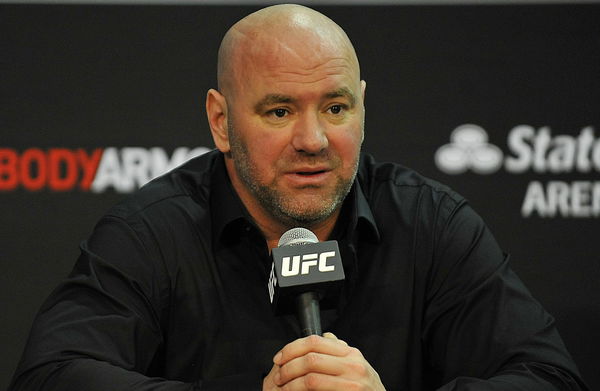 ---
---
Khabib Nurmagomedov vs Georges St-Pierre might be one of those fantasy fights that never come to be.
ADVERTISEMENT
Article continues below this ad
Khabib Nurmagomedov, for a while, has been expressing his desire to take on one of the biggest names of the UFC, Georges St-Pierre. He has been behind this one particular fight as he sees it to be the match-up that can be the cherry on his illustrious UFC career.
Georges St-Pierre announced his retirement a while ago, but he too seemed interested in making a comeback if his opponent would be to current UFC lightweight champion, Khabib Nurmagomedov.
ADVERTISEMENT
Article continues below this ad
Khabib already has an upcoming fight against Justin Gaethje for the unified lightweight crown. This fight will go down at UFC 254, set to take place at Yas Island, Abu Dhabi, UAE. But Khabib, in his quest for a super fight, has his eyes on St-Pierre after he's done with Gaethje.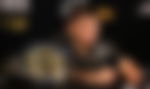 He even took to twitter recently where he tweeted, "October – Justin, April – GSP," aiming for a date in April 2021. Will Khabib get the fight he's been chasing after for so long?
Khabib Nurmagomedov has something special coming up
Dana White, speaking just before Fight Night: Holm vs Aldana, seems to have shut the idea down completely. He said he has something special planned for Khabib, but it definitely isn't the Georges St-Pierre fight.
Dana White said, "No! That was one of those things that was supposed to stay between him and I. I do have something special for him if he's interested after this fight."
ADVERTISEMENT
Article continues below this ad
The reporter asked White, "Not Georges St-Pierre?" and he was quick to reply. "No, it is not Georges St-Pierre. I'm pretty sure Georges St-Pierre is done, and he doesn't want to fight anymore. But no, it is not him!"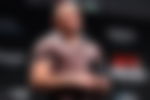 White completely shut that idea down almost instantaneously. But this "something special" seems exciting! However, what the special surprise may be is anybody's guess.
ADVERTISEMENT
Article continues below this ad
UFC 254, on the other hand, is fast approaching. Who do you think will walk out of Fight Island with the lightweight title wrapped around their shoulder? Khabib Nurmagomedov or Justin Gaethje?