Dana White Gives Shocking News Against BJ Penn
Published 09/05/2019, 8:25 AM EDT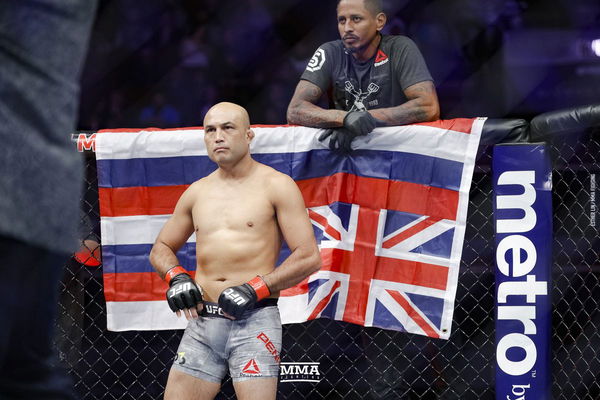 ---
---
Former UFC champion and Hall of Famer, BJ Penn has been going through a tough time both inside and outside the octagon for a meaningful period. He is no more the BJ Penn who dominated divisions back in the days inside the octagon. To make matters worse, he has been getting involved in bar fights.
ADVERTISEMENT
Article continues below this ad
Recently a video surfaced on the internet which showed BJ Penn getting knocked out by a random dude outside a club. Later in another video, Penn was seen trying to choke the same dude to seek revenge. This incident has possibly put an end to his career.
Related: Penn street fight video
ADVERTISEMENT
Article continues below this ad
Earlier in an interview with ESPN, UFC president, Dana White said that BJ Penn's career is over and he is not going to fight inside the UFC octagon again. White has been protesting against Penn fighting in UFC for a meaningful period since he believes that Penn doesn't have it anymore, and he is putting his well being at risk by stepping into the octagon. Yet, Dana White allowed Penn to compete in the company so far since Penn once represented the company and was one of the best fighters. However, after watching the recent street fight footage of BJ Penn, Dana White said:
"I didn't love him continue to fight anyway. But we have the relationship he and I have. And he is getting me on the phone begging me for another fight, begging me for another opportunity.
It's hard for me to turn him down. but after what I saw on that video, BJ needs to focus on his personal life and get himself together. "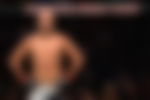 Well, Dana White has always supported fighters who wanted to retire at the right time. When asked about whether he could help BJ Penn out of this tough period, Dana White showed support for Penn and said:
ADVERTISEMENT
Article continues below this ad
"First of all, I don't want to sit here and pick BJ Penn's life apart. We all know what BJ Penn needs to do, and hope BJ Penn knows what BJ Penn needs to. What I saw in that video was sad. I love the kid. And I hope he gets his life together. And if BJ Penn needs me all he got to do is pick up the phone and ask. If he does I am sure he will call. And if he doesn't I hope he gets his life together."
ADVERTISEMENT
Article continues below this ad
The former champion has been on a losing streak for a long time. Yet, he has been begging for another opportunity to compete in the octagon as per Dana White. Well, he was granted one too as he was scheduled to fight Nikki Lentz. However, with this announcement from Dana White, it's safe to say that the legendary career of BJ Penn is over.