Daniel Cormier Gives His Verdict On Possible Trilogy Fight Between Amanda Nunes and Valentina Shevchenko
Published 04/27/2021, 12:30 PM EDT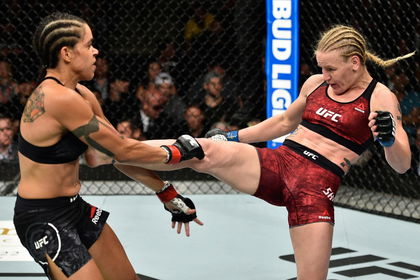 ---
---
Amanda Nunes vs Valentina Shevchenko seems to be the only fight that makes sense for either woman. Both have established themselves as the most dominant women's champions in UFC history. Their legacy will be a measuring stick for fighters for years after they have retired. This is the fight everyone wants, even though we have seen it twice before.
ADVERTISEMENT
Article continues below this ad
Nunes and Shevchenko have crossed paths twice in the UFC, with both times Nunes emerging as the winner. That is a definite answer for who is better between the pair. However, the second decision is mired in controversy, with many picking Shevchenko to be the winner in that decision. With trilogy talks heating up, Daniel Cormier has given his analysis of the fight.
ADVERTISEMENT
Article continues below this ad
While he does admit Nunes will probably win, giving the skill advantage to Shevchenko is quite true. Nobody can compare to the skill Nunes has, that is without a question. But maybe Shevchenko can? She isn't as reliant on power to win her fights as Nunes, but Nunes has one of the most well-rounded games in MMA and could win a fight wherever it goes.
Amanda Nunes vs Valentina Shevchenko: Is a trilogy necessary?
ADVERTISEMENT
Article continues below this ad
Amanda Nunes vs Valentina Shevchenko is a tale we have seen before. Twice. While the second fight did leave room for fans to get more out of this rivalry, it is best to let both women enhance their own legacies. Shevchenko is not out of fights at Flyweight, with new challengers like Lauren Murphy on the horizon.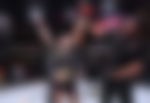 However, the same can't be said for Nunes. She has very definitely cleaned out the two divisions she reigns over as champion. While she is expected to defend her Bantamweight title against Juliana Pena, that fight is expected to have odds heavily in Nunes' favor.
ADVERTISEMENT
Article continues below this ad
Shevchenko has other and fresher super-fights available to her like Weili Zhang. But with Zhang looking to reclaim the title she lost at UFC 261, Shevchenko made her desires to rematch Nunes clear. Both Nunes and Shevchenko seem to be on a collision course and we might just see the first championship trilogy which has a third fight after the score being 2-0. That gives Max Holloway some hope too, we guess.