Daniel Ricciardo Advocates For F1 to Keep Trying New Circuits Like Mugello
Published 09/20/2020, 7:30 PM EDT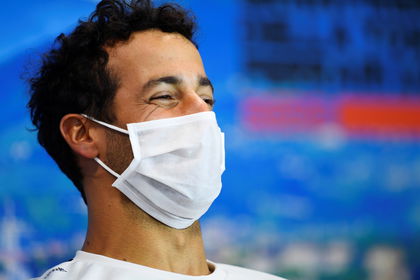 ---
---
Mugello is the beginning of a list of unexpected circuits in F1 this year. Due to the COVID-19 pandemic, the FIA had to restructure its calendar. Daniel Ricciardo recently expressed his excitement at the prospect of driving at these new circuits.
ADVERTISEMENT
Article continues below this ad
The new calendar witnesses the revival of several circuits that have been out of use lately.
Daniel Ricciardo is pumped about the new circuits
ADVERTISEMENT
Article continues below this ad
Renault's main man opened up on his race at Mugello. We all witnessed Ricciardo overtaking Bottas after the second restart at Tuscany. However, the Finn fought back hard to reclaim his position.
"It's a bit of an unknown for a few of us. Even [at Mugello] learning the track on Friday, I drove it many years ago but learning it in a faster car is cool," said the Honeybadger.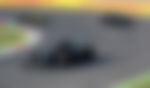 Learning to drive at a completely new track and integrating the circuit map is an exciting process, claims Daniel Ricciardo. Ricciardo further expresses his excitement at trying out all the new tracks that have been reassigned to the F1 calendar.
"You try and pick up some lines and some tricks, and that whole process of learning is really fun. Looking forward we have got Nürburgring, Istanbul, I won't name them all but I think it is going to be fun," said the Honeybadger.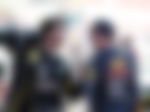 Esteban Ocon on the same page
Esteban Ocon has also shared his thoughts on the new tracks, and his words are not too dissimilar as far as that of his teammate are concerned.
ADVERTISEMENT
Article continues below this ad
"It has been fun to discover a new track like Mugello, something that has not been done before in F1. It is definitely enjoyable and it was very cool to be racing [at Mugello]. And there are many more [circuits] that we are going to discover this year," said Ocon.
Ocon further went on to thank the FIA for such an exciting calendar. Although COVID took a huge toll on sports, it also brought with it a lingering sense of nostalgia.
Presently, after the F1 restart, tracks such as the Nürburgring, Imola and Istanbul Park, and Portugal's Algarve circuit are new attractions for the F1 world. The teams are looking forward to trying out their luck on these.
ADVERTISEMENT
Article continues below this ad