Daniel Ricciardo: Renault say the Australian's car issues are unacceptable
Published 04/01/2019, 11:52 AM EDT
Australian driver Daniel Ricciardo is among the most popular and noted talents in the sport. Daniel Ricciardo also happened to have won 7 Grands Prix already, all of which have come in his previous team, Red Bull Racing.
ADVERTISEMENT
Article continues below this ad
But now, in 2019, the Renault driver is finding it increasingly hard to get going. Not only did Daniel Ricciardo retire at the Australian Grand Prix, failing to score a single point, but ill-fortune in the form of car unreliability also struck his Bahrain GP contest.
Thus far, Daniel Ricciardo already has two race-retirements against his name. And boy, does that hurt or what!
ADVERTISEMENT
Article continues below this ad
The above told, post the completion of the 2019 Bahrain Grand Prix, Daniel Ricciardo's team boss, Cyril Abiteboul has expressed his helplessness and anguish in the form of the Aussie's car's troubles.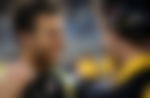 Making no bones about the fact that he was as helpless as the usually smiling Aussie, Cyril Abiteboul shared the following:
"After a very intense winter, it's been a very bad start to our racing season." He would go on to add, "Our race today came to a sudden stop so close to the finish."
But that said, while the anguish on the part of the Renault team boss is understood, the fans would love to know whether the team can get its act together before the next Grand Prix arrives.
On April 14, 20 drivers and therefore, 10 teams would be set once again. They would love to focus on the upcoming Chinese Grand Prix, to be held at Shanghai. This, it must be reminded, happens to be the same track where Daniel Ricciardo, came out of nowhere and clinched a fantastic win in 2018.
ADVERTISEMENT
Article continues below this ad
In fact, so impressive were his maneuvers and the impeccable overtaking moves that he compelled popular pundit Martin Brundle to come up with a rather interesting nickname in lines with his famous win: "race burglar."
But in the words of Daniel Ricciardo himself, the man being no stranger to heartbreaking race retirements thus far, having faced so many himself as of last year, here's what the 'honey badger' had to share: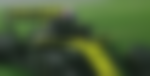 "In hindsight, two stops would have been better.
"Towards the end, the others were coming through, I couldn't do too much to defend.
ADVERTISEMENT
Article continues below this ad
"I wanted to put up more of a fight but it was not possible, sadly.
"It was a very up and down weekend, a lot happened, and we will take some time to absorb everything and come back stronger."
The above told, one can only hope that both cars, not only Daniel's but also Nico's are geared up for a competitive race at China. Can Daniel Ricciardo pick himself up somehow and finally get going? A lot many eyes shall be fixated upon Daniel Ricciardo and Shanghai for now.