Daniel Ricciardo: Everything There is to Know About His Family, Personal Life and More
Published 11/21/2019, 5:03 AM EST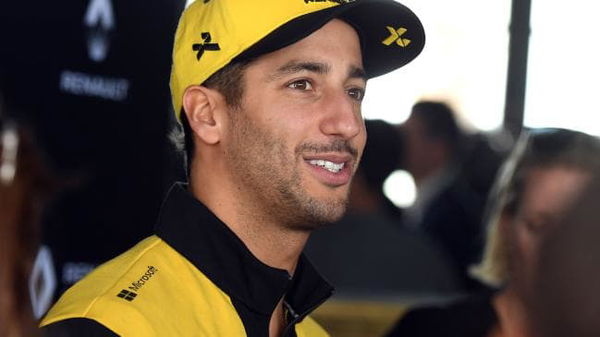 ---
---
Renault driver Daniel Ricciardo is well known for many things, his infectious wide smile, his daring dive-bombs and joking around on the track or off it. However, when Formula One: Drive to Survive dropped on Netflix earlier this year, it offered a brief glimpse into his personal life.
ADVERTISEMENT
Article continues below this ad
Ricciardo is the son of Grace and Giuseppe "Joe" Ricciardo, and is of Italian descent. Joe was born in Ficarra but moved to Australia when he was seven. Meanwhile, his mother was born in Australia, but her parents were from Italy as well. Another member of the Daniel Ricciardo family is his sister named Michelle. It is also note-worthy that Joe Ricciardo also raced, particularly at the Barbagallo Raceway in Western Australia.
Coming to Ricciardo's schooling, he attended Newman College in Perth, which also produced former Australian cricketer, Justin Langer.
ADVERTISEMENT
Article continues below this ad
Daniel Ricciardo began karting at the age of nine, with the Tiger Kart Club (TKC). In 2005, he entered the Western Australian Formula Ford championship, finishing eighth in the season.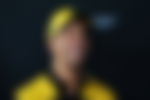 He even won a scholarship into the Formula BMW Asian championship with Eurasia Motorsport. In his début season, Ricciardo took two victories and also achieved a pole position. During that maiden season, he finished third in the Drivers' Championship with 231 points.
ADVERTISEMENT
Article continues below this ad
The Australian driver even had stints in Formula Renault's European and Italian championships. A year later, Daniel Ricciardo made his Formula Three debut at the Nürburgring. Despite a limited amount of experience in the car, Ricciardo qualified in eighth for the first race.
Finally, he raced in Formula Renault 3-5 in 2009 before a Formula One call up with HRT in 2011. After a single year with the backmarker team, he moved to Toro Rosso for 2 years before getting an upgrade, in the form of a Red Bull drive. He would remain with the team until the end of the 2018 season before switching to Renault
Being of Italian descent, one would expect him to pronounce his last name as "Rit-chi-ardo". However, he prefers to pronounce it as "Ricardo", citing that that is how his family pronounces it.
ADVERTISEMENT
Article continues below this ad
It is also noteworthy that he has been nicknamed "the honey badger". Opening up on the nick-name, he said, "It's supposed to be the most fearless animal in the animal kingdom. When you look at it, he seems quite cute and cuddly, but as soon as someone crosses his territory in a way he doesn't like, he turns into a bit of a savage and he'll go after anything – tigers, pythons – he turns very quickly, but he's a good guy."