Daniel Ricciardo Flips the Bird at Pierre Gasly
Published 05/11/2019, 6:34 AM EDT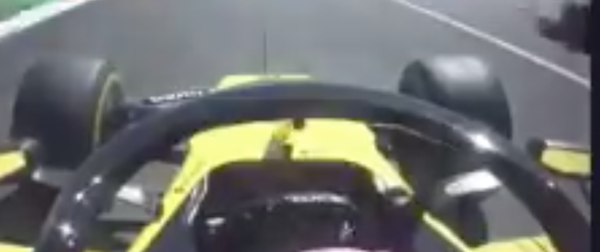 During the second practice session of the Spanish GP 2019, there was an incident involving Renault driver Daniel Ricciardo and Red Bull's Pierre Gasly. As it turned out, Daniel Ricciardo was chasing down Gasly's Red Bull at the time.
ADVERTISEMENT
Article continues below this ad
Just as he was about to overtake, Gasly braked early and appeared to block him at the end of the long main straight. Then in the second time around, Daniel Ricciardo finally managed to pass the Frenchman.
Unsurprisingly, the Australian was quite incensed and brandished the middle finger at the Frenchman when he overtook on the main straight. In the end, Gasly ended the session in 7th place while Ricciardo struggled and languished well down the order in 15th.
Meanwhile, teammates, Max Verstappen and Nico Hulkenberg respectively, were 5th and 14th on track. In an earlier interview, Ricciardo was confident that the Renault team could sneak into Q3. His comments came, inspite of the face that the French outfit has struggled during the last 4 races