Daniel Ricciardo Gets a Crazy Radio Message From Engineer Before Mexican Grand Prix 2019
Published 10/29/2019, 4:48 AM EDT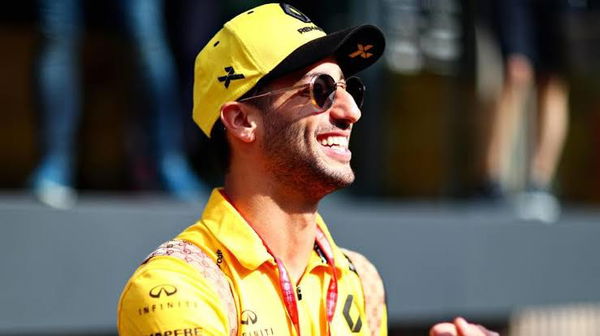 ---
---
Renault driver Daniel Ricciardo endured a difficult qualifying session at the Mexican Grand Prix 2019. Ricciardo's 12th place was so disappointing that he actually screamed out "F***!!!" inside his helmet.
ADVERTISEMENT
Article continues below this ad
So, fast-forward to 24 hours later, the Australian was lined up on the grid and his engineer delivered a weird message. He told the 30-year old, "Alright mate, like in Suzuka, pick them up one-by-one, have some fun out there…f*** some sh** up!"
ADVERTISEMENT
Article continues below this ad
True to his word, Daniel Ricciardo certainly f***ed some sh** up during the race. To Renault's delight, both drivers ended up in the points, with Ricciardo in 8th and Nico Hulkenberg in 10th. Fortunately for the French team, there were no complaints of foul play from any of their rivals, yet.
It was certainly a gratifying result, especially after the heart-wrenching double disqualification in Japan. To make matters even better, championship rivals, McLaren, failed to score any points on Sunday.
The Woking team witnessed Lando Norris retire after a botched pitstop, and Carlos Sainz down in 13th. Early in the race, Sainz Jr was among the leaders, before slipping down the order as the race progressed.
Meanwhile, Daniel Ricciardo and Nico Hulkenberg only got stronger and the former put in some excellent dive-bombs.
ADVERTISEMENT
Article continues below this ad
In fact, Mercedes even confessed that the credit for their hard tyre strategy came from Daniel Ricciardo. Apparently, the Australian was the only driver to start the race on hard tyres and was setting great and competitive laps,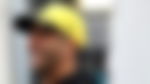 "We knew that we had to take a risk," said Wolff. "When you are starting third and sixth it is easier to come up with some bold strategies provided that you have a good car, which we had today, and fantastic drivers."
ADVERTISEMENT
Article continues below this ad
"We knew we had to do something different. Then we saw Ricciardo going long on the hard tyres with intriguing lap times. Then we had quite some discussion and at the end what James [Vowles, strategist] and his strategy partner opted for was to go long worked out."