Ferrari's Sebastian Vettel wasn't the only one who was caught spinning on Sunday's 70th Anniversary Grand Prix. His former teammate at Red Bull, Daniel Ricciardo, also suffered a spinout of his own.
Not unlike Vettel, Ricciardo failed to register any points as well, despite starting the race in P5.
The Australian was fighting with McLaren's Carlos Sainz but lost out after he opened the throttle and experienced a loss of downforce, resulting in a spin.
According to Ricciardo's own admission, this is the first time he experienced something of that sort and consulted Vettel (who has become somewhat of an expert in that field).
Speaking to 'The Race' about his spin, Ricciardo said, "Unfortunately, the last few years it's a bit of a 'Seb spin.' When you're inside the inside car, then as soon as you get on the throttle you lose it. It's one I don't think I'd experienced yet.
"I could see Carlos and you're trying to squeeze a little bit but not have contact. As soon as I opened the wheel and then got on the throttle, it just went around. It's just a very quick loss of downforce and it can obviously catch you out.
"It was a little bit of salt on the wounds."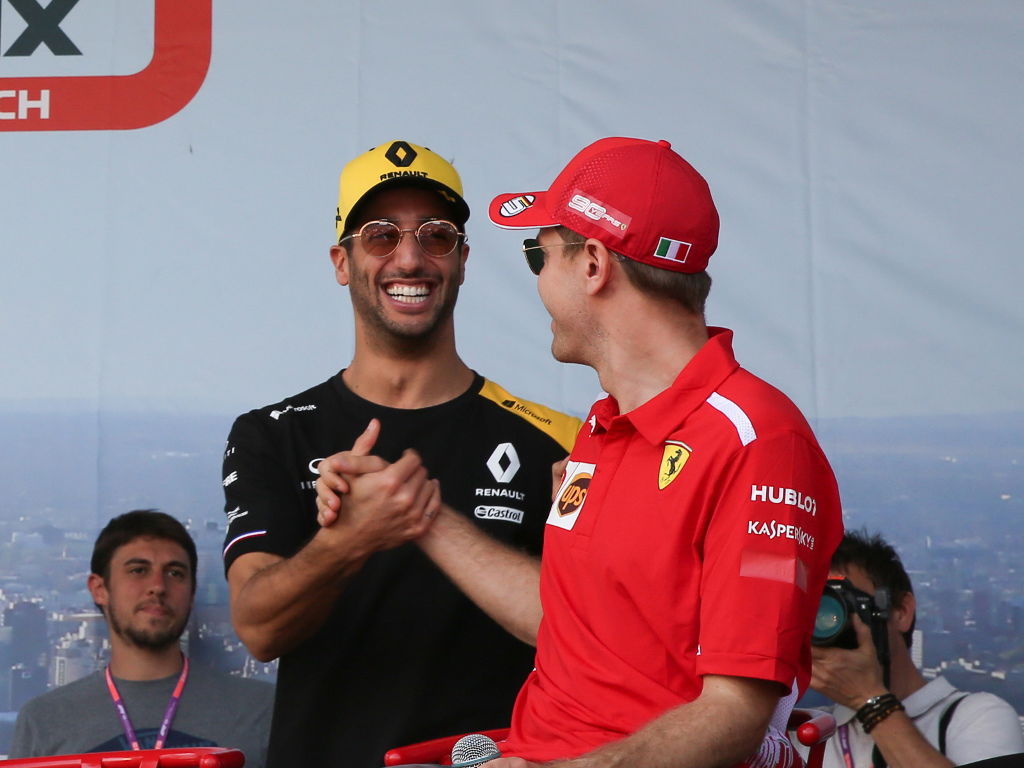 Daniel Ricciardo attributes poor race to failure in tire strategy
The Renault driver admitted that a wrong call in terms of tire strategy put his race in jeopardy. He said, "I don't think we were crazy fast in the beginning but I think we were doing decent enough to hang in that fight with Racing Point.
"We were going ok and then we pitted for the medium and that set just didn't work. It fell apart very quickly and soon enough we had to pit again for the hard. So that lost us a lot of track position."
At the end of all that, Ricciardo crossed the finish line at P14. His teammate Esteban Ocon had a better race, coming in at P8. The result gave Renault an additional 4 points, keeping them well and truly alive in the midfield race.
As for Ricciardo, this was his first non-points finish this season, barring the retirement in the season opener. The result still managed to keep the Australian in 9th position in the Drivers' championship standings.
Heading to Spain for the next race, Ricciardo will be hoping to climb further up that table by the end of that race.
SOURCE- The Race.com