The 2016 F1 season saw Nico Rosberg win the title while Hamilton was left to lament the pivotal mistakes he committed along with the fiery agony in Malaysia that ultimately took the title out of his hands.
But away from another year of Mercedes and it's drivers' absolute hogging of the front end of the grid, one driver behind them dabbled with arguably only the 2nd best car to produce some of the nail biting stuff that kept us in awe of the Aussie all year long.
Daniel Ricciardo slipped absolutely at ease within the Red Bull
hierarchy of being the lead driver when Vettel moved to pastures anew. 2015 was a tough year for Red Bull and Renault and by the end of the season, Red Bull had fallen down to P4 while the Red Bull – Renault marriage was heading for a divorce.
Coming into this season, the energy drinks-based team had feared falling behind Force India as well. But over the course of the winter break, Renault had gotten its act together and Red Bull focused on its chassis.
Daniel Ricciardo's steady 2016 season
The season began and the team was back in P3 with yet more to come. The team was poised for a battle with Ferrari and it was Ricciardo's job to lead the charge. He put up stellar performances right from the word go proving his one lap performance virtue.
The turning point for him this year must be Verstappen's arrival in Spain as the erstwhile
Kvyat was demoted after Russia.
Ricciardo had been around longer but Verstappen was no ordinary teammate either. Ricciardo responded to the threat and dug in deep to maintain an advantage over his new faster teammate. Monaco's pole lap is a testament to that.
But he's not adorned and loved by the fans merely because of his ability to perform weekend after weekend, race after race. It's because the Aussie does it wearing the widest smile in town.
Yes, the 27-year-old lad from Perth is everything that the grid was lacking. He is as fast on Saturday and as cunning on Sunday that is required of him. But in between he is not the oh so boring PR controlled puppet whose words are more measured than the salt my mother puts in my father's food.
He is witty and does not shy from taking a dig at others but stops short of coming off as an arrogant person. And steadily he had been gaining fans all over for his performances on track and with his funny antics off it.
He has also shown more virtue after being deceived by his team in terms of strategy in back to back races (Spain and Monaco), which effectively robbed him of two victories. The Australian did not rant about or belittle his team in the same way a certain 'three time World Champion' has done all year long, especially after the Monaco screw up, following which he immediately retreated to his flat and shied away from making remarks about his team.
A wholesome entertainment package
Daniel Ricciardo is a champion in waiting, there are no two thoughts about that but what makes him an absolute crowd pleaser is he brings more than just speed and racecraft to the table, he is an wholesome entertainment package by himself.
From donning sideburns in Austin last year to taking up a Texan accent through the whole weekend at COTA this year, Ricciardo remains in the headlines and for all the right reasons.
And who'd forget the now infamous shoey. Now if you google "Shoey", the results will show you that its an Australian party ritual and has gained a lot of popularity in the recent years, and MotoGP's Jack Miller and F1's Daniel Ricciardo are to be blamed for taking the little-known Australian party madness to the international arena.
So while Hamilton resorted to Snapchat during a boring Thursday's conference and received a lot of flak for it, Ricciardo bought a whole new level of fun to the already festive podium ceremony. And over the course of the year, no one was spared from his drunken stupor be it Mark Webber or Gerard Butler or other fellow drivers.
And when it comes to racing, Ricciardo is no slouch either. He has completed 3 years with the front runner Red Bull team and has raked in 4 wins, a pole and countless podiums.
Best years yet to come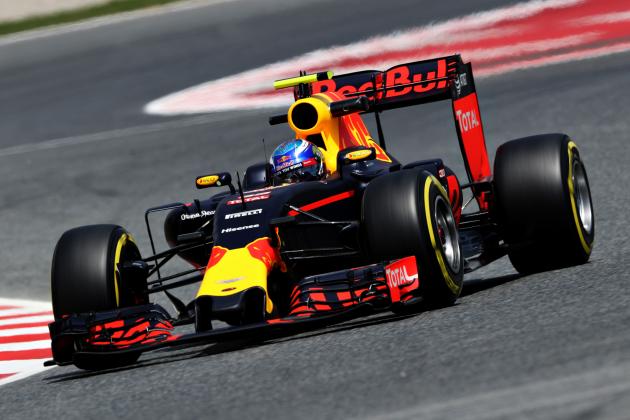 While 4 wins may not seem like much, they have come during troubled times. Next year when aerodynamics become more important, Red Bull will finally be more in the mix and at 27 years, Ricciardo has his best years coming up.
Ever since his breakthrough year in 2014, his career graph steadily grown upwards and the fact that he has been crowned Driver of the year by the likes of Autosport and an independent poll by F1fantic.com in 2016 further augments this claim.
We are yet to see him seriously compete for the championship but if the past is any indication, then that could be as soon as next year itself. So while we wait for a Championship winning season to possibly pan out, Daniel Ricciardo can bask in the glory of being People's Champion.
Muktesh Swamy
A Petrol Head, Traveller, Writer and Philosopher. Who do you wanna meet?