Daniel Ricciardo Reveals One of the Reasons Behind his Red Bull Exit
Published 08/16/2019, 9:08 AM EDT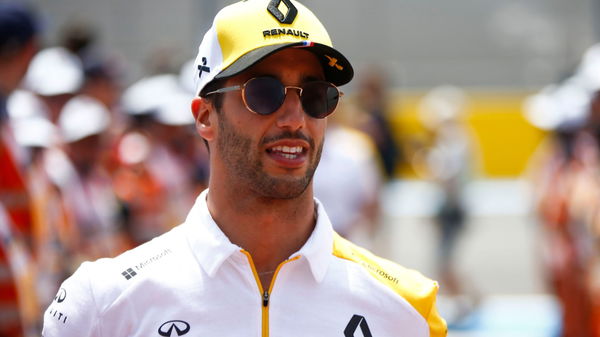 ---
---
In late 2018, Daniel Ricciardo raised plenty of eyebrows when he elected to leave Red Bull and join Renault. Now, the Australian driver has revealed the real reason behind his sudden departure from the Austrian outfit. According to him, the idea of losing race engineer Simon Rennie played a role in forcing his hand.
ADVERTISEMENT
Article continues below this ad
The 2018 campaign would have been the Honey Badger's last season with Rennie. This was because, the race engineer wished to travel less, so was reassigned to a factory role.
However, Red Bull had a plan B, to reunite Ricciardo with British F3 race engineer Mike Lugg. Instead, Ricciardo poured water all over their plan by penning a two-year deal with Renault.
ADVERTISEMENT
Article continues below this ad
"There were a lot of reasons, but losing Simon – I knew he wasn't going to engineer this year, if I stayed at Red Bull, and I thought I had a good relationship with him, and there were some unknowns," Ricciardo revealed in Hungary.
"I was certainly comfortable with him. If I knew he stayed, I don't know if that would've been the deciding factor, but it was another [thing] – obviously when you've got the Honda concern and a few others, I guess that was another little thing.
"As I said, there were lots of these little things which probably added up – I don't want to say 'concerns' but unknowns, 'concerns' is probably a bit disrespectful."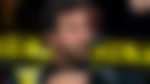 ADVERTISEMENT
Article continues below this ad
However, Daniel Ricciardo insisted that there was no solitary reason behind his unexpected switch. Even the team's intense focus on teammate Max Verstappen was a minor reason at best.
Salary was also not really a deciding factor either, as Red Bull "did okay" in that department. It was also worth noting that Daniel Ricciardo approached McLaren as well,  aside from Renault, over a 2019 drive. However, he divulged that his options were narrowed down to Renault and Red Bull by Hungary 2018.
He continued, "I remember, coming into the weekend, I was still like a little bit probably oblivious of what was going to happen and where I would end up, but as the weekend progressed, Friday or Saturday, it was like, alright, some teams are really pushing me, they need to know answers – so it started to ramp up.
ADVERTISEMENT
Article continues below this ad
"And it was Sunday night we had to start to really decide what to do, and I was like 'I'm just going to go out tonight, have a few drinks, and maybe I'll find my answer with a few friends'. And then on the Monday it all kind of started to kick off a bit more."
Ricciardo also brought out into the open the fact that after the 2018 US Grand Prix, his mind was made up.