Why Ricciardo feels Sergio Perez Is An Inspiration At Baku?
Published 04/27/2019, 12:51 PM EDT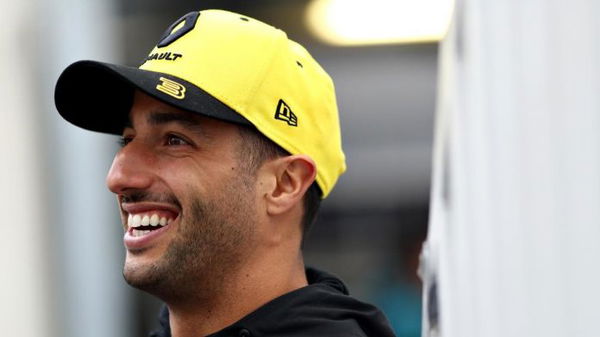 ---
---
He's won 7 races so far and secured 29 podiums in the top-echelons of F1. Winning tough contests at tracks such as Monte Carlo, Shanghai among others makes him about special as the thunderous manner of his celebrations, a style hitherto less-seen in the fancy world of F1.
ADVERTISEMENT
Article continues below this ad
It is, albeit, something that's no longer being allowed to function in F1. Life can often be strange and unkind, right?
But here's a point for introspection. After all, why wouldn't drink from the shoe and making headlines with it keep the ever-smiling bloke from being a fan-favorite? His smile is possibly the best brand ambassador for the sport as is the laconic Finn Kimi Raikkonen's great one-liners, is it not?
ADVERTISEMENT
Article continues below this ad
Perhaps it may not be wrong to say that few things are as interesting about one of the world's richest sports as Daniel Ricciardo.
Currently with Renault, having spent the better part of his racing career with Red Bull, the man who finally outscored Nico Hulkenberg- as seen at China, the 1000th F1 race- is all set to enter his fourth-ever run at Baku, home to the Azerbaijan Grand Prix. And this is a track where Daniel Ricciardo, driving in the yellow and black liveried car has won in the past.
Back in 2017, Ricciardo, fast in the corners and quick on the main straights, benefitted from the double-stacking- arguably, a legendary strategic move by Red Bull- and, clinched a sensational contest. It was his first and only win at Azerbaijan, a track where he feels inspired by Sergio Perez, his opposite number from Racing Point.
Now while this may sound surprising, there's a context to it.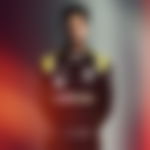 Currently, Daniel Ricciardo, who's not even in the top ten on the 2019 Driver Standings, has only scored 6 points. This was courtesy an impressive finish at Shanghai, over a fortnight ago.
But if there's a driver, who despite not standing on the top step at Baku has collected more podiums than Ricciardo, in fact, 2 from the last 3 races, then it's Sergio Perez and therefore, it's little wonder why the self-styled 'Honey Badger' feels the Mexican is quite heroic here.
Here's what Daniel Ricciardo said on Perez, who was third in the 2018 Azerbaijan GP:
"Hats off to Perez, he's the inspiration around here," said Daniel Ricciardo when asked about the Mexican's Baku success by Motorsport.com. "I think I saw a stat, he's had more podiums here than anyone else? What a legend! So that's the best example.
ADVERTISEMENT
Article continues below this ad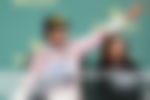 "It's one of those ones where you have to be in it, to win it, you really do. You've got to take the most of the opportunities. It's just having that balance on Sunday where you've still got to be fired up and ruthless enough, but if it this is going to take your race away from you in the first 10 laps, maybe save it for later, because more shit's going to happen.
"It's a good one. I'm looking forward to it, well aware anything could happen, so hopefully, things will happen."
ADVERTISEMENT
Article continues below this ad
Come race day, what can both these drivers bring for their respective teams?
Trending Stories