Daniel Ricciardo has revealed lots of problems in his Renault
Published 03/30/2019, 9:38 AM EDT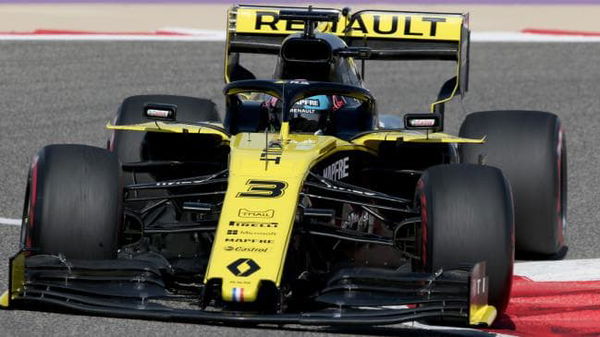 Few drivers are as liked as they are respected in F1. And it can be said that Daniel Ricciardo, the ever-smiling driver is among this rare lot. Isn't it? Last year, during the final run of Red Bull, the 'honey-badger' was able to 'steal' the Chinese Grand Prix as Martin Brundle put it just when there seemed no possibility of that outcome.
ADVERTISEMENT
Article continues below this ad
Next up, Daniel Ricciardo, struggling with his Red Bull was able to put his car on top at the fashionable principality of Monte Carlo. Once again, his car's mechanical errors didn't make his journey to the podium's top step any easy. What would follow after these instances would be a string of mechanical issues and reliability issues with his Red Bull- right?
It was being said that when he would be at Renault, a team with which he's about to compete in only his second race, things would be a bit sorted and relaxed. But what did we see now? Not only did Daniel Ricciardo struggle to get going at his home Grand Prix, his maiden race of the season (that too at Melbourne) but he also seems to be struggling at Bahrain.
ADVERTISEMENT
Article continues below this ad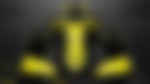 This, it appears, is undoubtedly questionable and worrying. Is it not? After all, in the very same car, from the very same marquee, his teammate, Nico Hulkenberg is gathering himself and going steady. Even as Australia, Hulkenberg started off nicely and gathered a fighting P7, which meant 6 points. On the other hand, Daniel Ricciardo had failed to finish the race.
That said, Daniel Ricciardo has only now opened up on his Renault's struggles. And since there seem to be quite a lot of them, Ricciardo did express a sense of urgency in those struggles.
ADVERTISEMENT
Article continues below this ad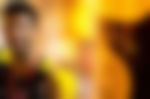 As far as the latest round of free-practice at Bahrain stands, the Australian was 1.2 seconds slower than his German teammate. To his fans and loyal bracket of supporters, this isn't a great piece of news- right?
The Australian expressed himself pithily and shared, "It was quite difficult, especially on the qualifying sim in the afternoon," Ricciardo told the media.
ADVERTISEMENT
Article continues below this ad
"I mean, I was a long way off, so we are just trying to figure out why. I think once we did the long run on high fuel it seemed a bit more representative again, but I certainly feel it can be better."
He would further add, "I'll try and answer it well instead of saying more grip. Er, traction, well it's not just traction – there are a few things we're trying to improve: driveability, ride and response of the car, things like this."