Daniela Rajic: Controversial, Yet a Lovable Girlfriend of Paul George
Published 11/04/2019, 3:53 PM EST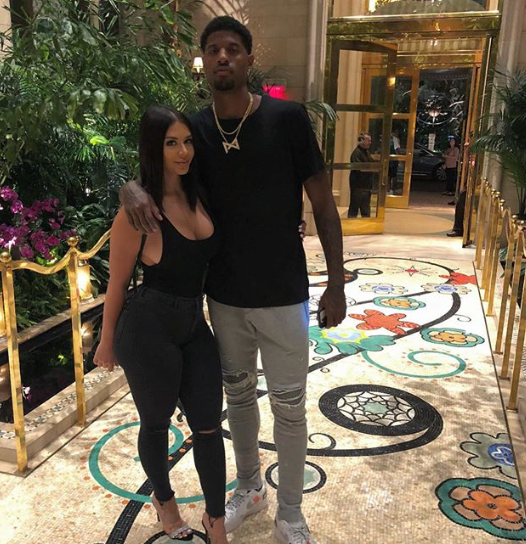 ---
---
Six-time NBA All-Star Paul George is quite popular among the basketball community. He might not have been married yet, but Paul George's girlfriend Daniela Rajic has been living with him for quite a few years now, and the couple also has two kids.
ADVERTISEMENT
Article continues below this ad
Who is Paul George's girlfriend Daniela Rajic?
Daniela Rajic was born on November 12, 1990. Born in Queens, New York, the Rajic family has Serbian origins. She graduated from the University of Miami, Florida. While studying, she used to work as a dancer in strip clubs in and near Florida to support herself during that time.
ADVERTISEMENT
Article continues below this ad
Later, she worked as a stripper at Tootsies- one of the most popular across America. The place being a hangout place for many athletes and celebrities, Rajic was able to see quite a few stars. It was during her time here that Rajic met Paul George.
The duo reportedly met each other on a summer afternoon in 2013, after which they started dating.
Now, six years into their relationship comprising a few ups and downs, she no longer works at any club. She co-owns a swimsuit line NUDESWIM and is also an Instagram model.
A controversy sparked at the earnest-
Hardly a year into their relationship, Daniela had filed a lawsuit against Paul George. This was after she had become pregnant when she openly said that George offered him a sum of $1 million to get rid of the baby. She, however, refused and gave birth to their first child ,Olivia, on 1st May 2014. It was, bizarrely, not until a few more days that the child was confirmed to have born to the Daniela Rajic and Paul George.
George issued a statement which said that he would take responsibility for the baby only if there was any legal proof that he was the father of Daniela's child. This forced paternity tests, which confirmed that George was the father of Rajic's child.
He then filed a lawsuit against Rajic, claiming the full custody of their daughter. For a period they were not together, but later, the couple reached a child support settlement and a joint parenting agreement.
ADVERTISEMENT
Article continues below this ad
It was after a few more years, in 2017, that Rajic and George gave birth to their second child Natasha.

ADVERTISEMENT
Article continues below this ad
George and Rajic might not have had the best of starts and their journey might have been filled with a few ups and downs, but that is something that every relationship has to go through. Life is all about seeing through the difficult phases and enjoy the good moments to the fullest.
At the moment, despite forgettable incidents in the past, the couple seems to be happy with them, expecting a third child. They finally got engaged in November 2020 and are expected to tie the knot soon.