Daniil Medvedev to Create History on ATP Tour After Replacing Rafael Nadal
Published 03/06/2021, 12:55 PM EST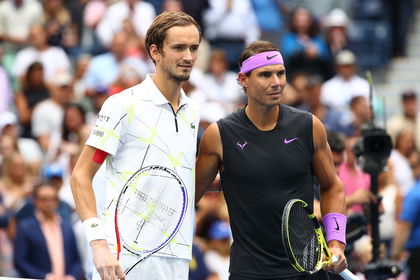 ---
---
Daniil Medvedev and his pursuit for the World No.2 ranking has been documented a lot. His strong past six months have put him very much closer to the top two rankings held by Rafael Nadal and Novak Djokovic. And now he will finally jump past Rafa Nadal to become the new World No.2.
ADVERTISEMENT
Article continues below this ad
When the rankings are updated on 15th March, Medvedev will finally become World No.2. The new ranking method deployed by ATP sees Nadal dropping some points. ATP's new guidelines see players losing half of their points earned between 4th March and 9th August.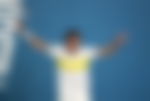 So Nadal will drop half of the 360 points and Medvedev will drop half of 45 points earned at Indian Wells 2019 on 15th March. Currently, Nadal is on 9850 points and Medvedev is at 9735 points thus difference between them is 135 points, thus Medvedev will just edge past Nadal and become World No.2.
ADVERTISEMENT
Article continues below this ad
Who was the last player other than Federer, Nadal, Djokovic, and Murray to be in the top two of ATP rankings?
This move is historic. Medvedev will become the first player to be ranked in the top two of the ATP rankings other than the big four of Andy Murray, Novak Djokovic, Rafael Nadal, and Roger Federer in over 15 years. The last person to be ranked in the top two was Lleyton Hewitt on 25th July 2005. So this is a great run.
Daniil Medvedev: Strong run and history for Russia
For Russia, this means that he will be their eighth player to be in the top two of the rankings. Furthermore, among male players, only two Russians have been ranked World No.1. And Medvedev could be the third, but that will take time.
Right now, Djokovic holds an unprecedented lead over everybody. He has 12030 points and is over 2000 points above Nadal, Medvedev, and the rest of the chasing pack.
ADVERTISEMENT
Article continues below this ad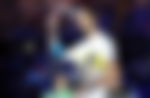 Anyway, Medvedev's rise can be attributed to a marvelous run that started from Rolex Paris Masters 2020. From there he won that tournament followed by ATP Finals 2020. Then the ATP Cup 2021 triumph followed, and the Australian Open 2021 final. This earned him over 3000 points in just 5 months.
Is Daniil Medvedev Novak Djokovic's World No.1 rival?
ADVERTISEMENT
Article continues below this ad