Daniil Medvedev vs Dominic Thiem US Open 2020 Semifinal: Preview, Head-to-Head and Prediction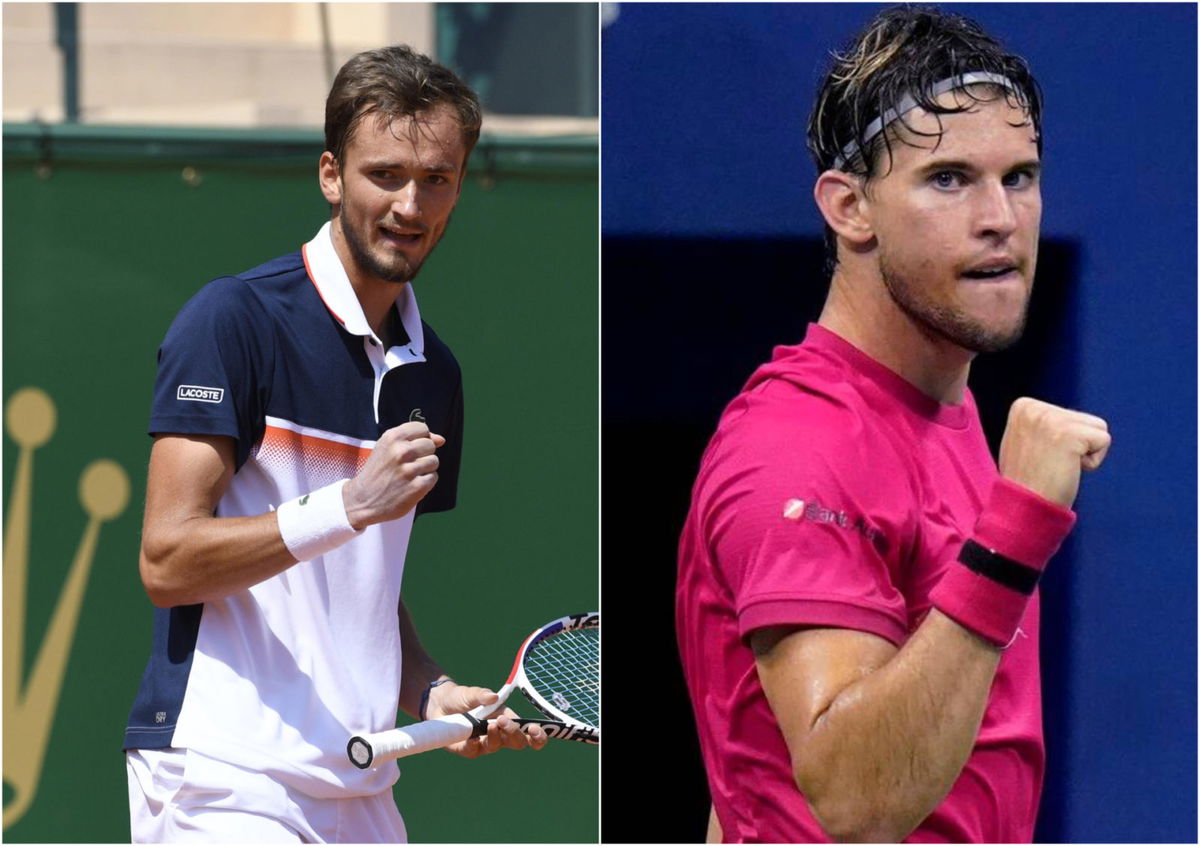 We are in for a treat in the semifinals of the Men's singles at US Open 2020. After World No.1 Novak Djokovic was ousted from the tournament, it was confirmed that we would get a new Grand Slam champion. It will be the first time we will have a Grand Slam champion born in the 1990s.
Headlining the semifinal ties is the clash between 2nd seed Dominic Thiem and 3rd seed Daniil Medvedev. This is sure to be an epic clash with both titans in supreme form. 
Dominic Thiem vs Daniil Medvedev US Open 2020 Semifinal: Preview
World No.3 Dominic Thiem has stepped up his performances in 2020, especially on hard-courts. In his journey to a first US Open semifinal, Thiem's had no roadblocks. He has improved his serve and is more willing to take risks. He faced a minor blip against former US Open champion Marin Cilic, where he lost a set. But other than that, he has been flawless.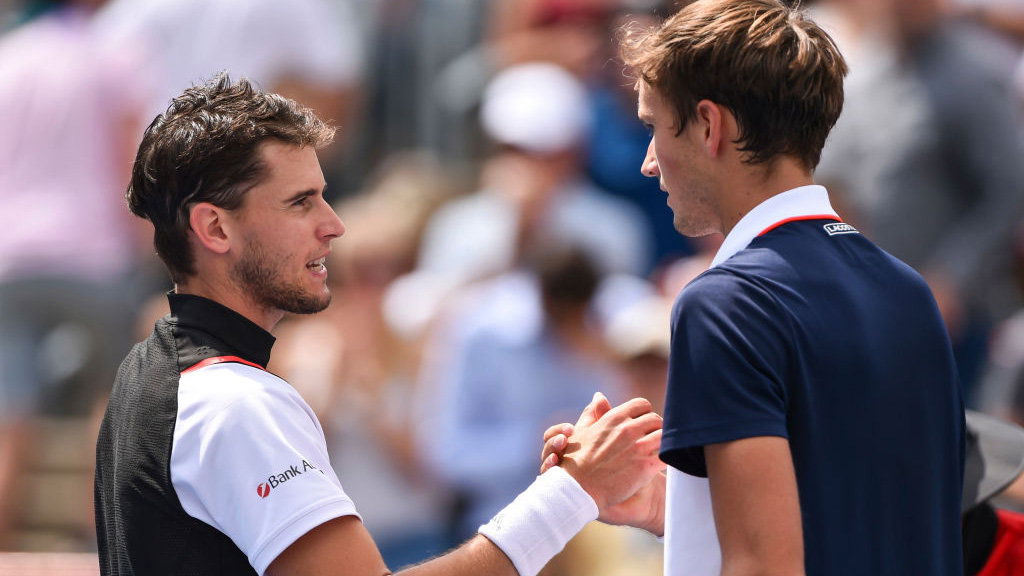 Daniil Medvedev has strived to improve his performance from last year. In 2019, the Russian had reached the finals of the US Open, which he lost to Rafael Nadal in a topsy turvy five-setter. The only way he can improve on that run is to win the Major this time around. Medvedev has been untouchable in this year's tournament. Medvedev's serve has been spectacular; he has been broken just thrice, and he is yet to drop a set.
Head-to-Head: Dominic Thiem vs Daniil Medvedev
Looking at their head-to-head, Thiem leads at 2-1. This will be their first meeting at a Grand Slam.
Dominic Thiem vs Daniil Medvedev: Prediction
Taking into consideration their form and the tournament they have had thus far, we can expect a marathon match. We predict they will play for over four hours, with Medvedev just edging out Thiem in 5 sets to reach his second successive final at the Flushing Meadows.
Prediction: Daniil Medvedev to win in a closely fought five-setter.
US Open 2020 Semifinals – Alexander Zverev vs Pablo Carreno Busta: Predictions
World No.7 and 5th seed, Alexander Zverev hasn't had a perfect tournament so far, but he has been solid enough to reach his first US Open semifinal. His second serve continues to trouble him and he has struggled in the early stages of his matches. But other than the first set troubles, Zverev has played fearlessly and isn't afraid of risks. Unsurprisingly, the German has often raked up a high number of winners as well as unforced errors.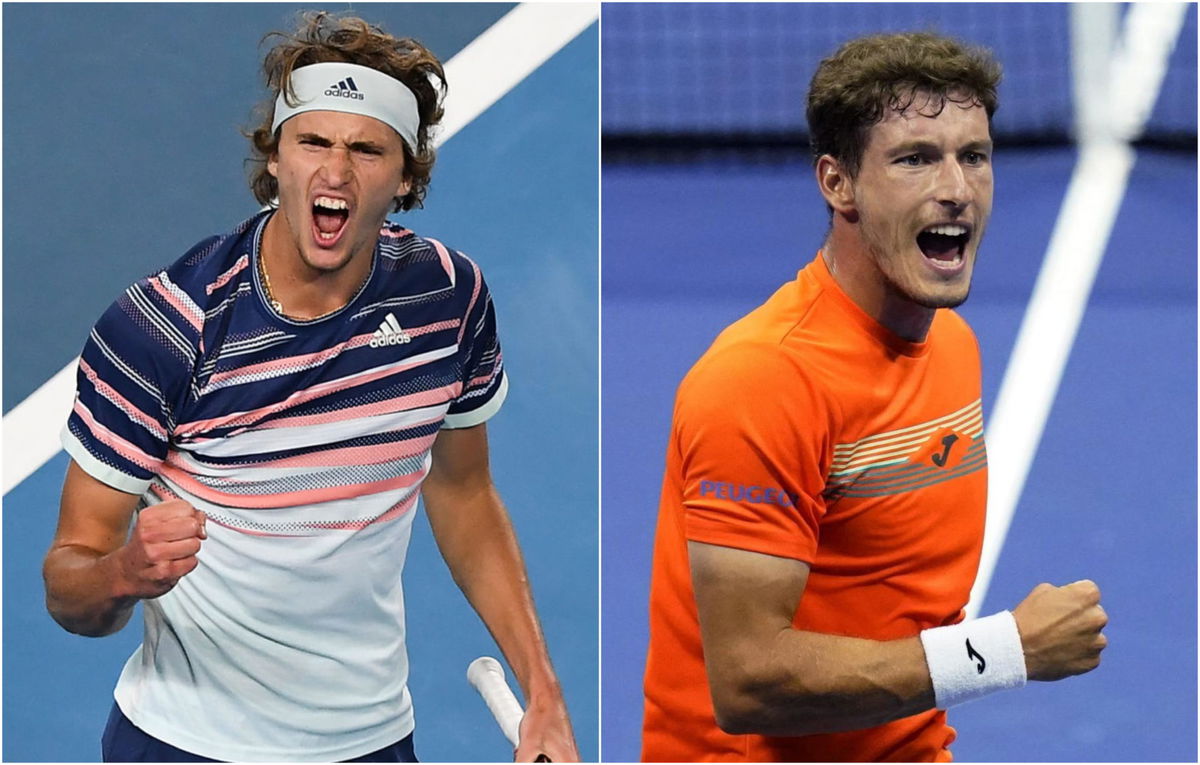 It has been an unexpected run into the semifinals for Pablo Carreno Busta. The 20th seed even went past tournament favorite, Novak Djokovic, after the Serbian was disqualified. In the quarters, he won a thriller against 12th seed Denis Shapovalov, after coming back from being bagel'd in the 4th set. It has been a rather disciplined performance from Carreno Busta in this tournament, and if he continues to pounce from the start, he can trouble Zverev.
Zverev and Carreno Busta have played against each other once, with the German winning that encounter easily. Given the stage they are playing at, the pressure will be high. Zverev's slow start will give an early lead to Carreno Busta, but Zverev should wrap up the tie in 4 sets and reach his first Grand Slam final.
Prediction: Alexander Zverev to win in 4 sets.