DanTDM Finally Dies on His Minecraft Hardcore Series After Almost 850 Days in the Game
Published 04/04/2021, 1:46 PM EDT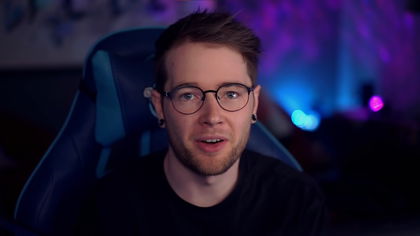 ---
---
For the past 10 years, Daniel "DanTDM" Middleton has ruled over the YouTube Minecraft community. He is the game's biggest content creator with over 24 million subscribers on his channel and has delivered some of the game's most popular series such as the Diamond Minecraft, custom mod reviews and many more.
ADVERTISEMENT
Article continues below this ad
One of his most recent series involved him going back to the game's roots with a simple survival series. To spice it up a little, Daniel made sure that it would be on Hardcore mode. In Minecraft, Hardcore mode is one of the game's toughest challenges, with players having just one life to play with.
For almost two years, he survived a lot of close shaves in the game, but his luck finally ran out.
ADVERTISEMENT
Article continues below this ad
DanTDM dies on his ever-popular Minecraft Hardcore series
DanTDM started this series almost two years ago, in July 2019. What started as a series to relax and enjoy in a normal Minecraft world soon became a nostalgia trip for him and his fans who have grown up with him this past decade. While he continued to play other servers and games, the Hardcore series was undoubtedly the most popular one on his channel.
But 79 videos and 850 Minecraft days later, the journey has ended for Daniel and his fans on the Hardcore world. After dodging countless fails and near-death experiences, DanTDM finally died on Minecraft Hardcore after trying to dodge a lot of mobs.
It was an emotional ending for Daniel because of the number of enjoyable moments the world had given him these past two years. What started out as a normal episode ended rather unprecedentedly, shocking his entire fandom.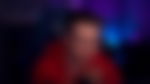 Dan dies after trying to become invincible
It was a rather hilarious way to end the series for Daniel after the video started with him exploring the idea of becoming indestructible in the game. He talked about how he had a lot of near-death moments in this game, so to protect himself he decided to become invincible. To achieve this feat, he needed to create an unlimited supply of totems of undying by creating a mob farm for it.
ADVERTISEMENT
Article continues below this ad
To do that, he created a contraption which spawned a raid of Ravagers and Evokers. But while killing them, he got too close to one Evoker which spawned Vexes, and before he could use some of his totems, the mob killed him and thus ending his series. Dan was so disappointed after he realized that his dreams of invincibility caused his death.
"I don't believe it, I didn't even get that close. I even bragged about having so many totems. Oh my god, I have no idea what to say, what do I do now. 850 Minecraft Hardcore days, and I die trying to make myself indestructible."
It was painful for both him and his fans to say goodbye to the series so unexpectedly. But with the end of Hardcore, fans could expect to see a different series or even frequent episodes of Shady Oaks SMP server. But it will be hard for the fans to realize that after two years, there won't be any more Minecraft Hardcore series episodes from DanTDM.
ADVERTISEMENT
Article continues below this ad