Dark horses to reckon- Wimbledon 2016!
Published 07/02/2016, 1:43 AM EDT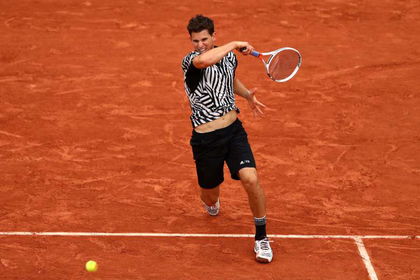 ---
---
1) Florian Mayer
ADVERTISEMENT
Article continues below this ad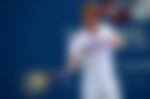 The 6'3" challenger from Germany has had a relatively mild 2016 compared to his previous victorious years of 2011 and 2012, when he won 10 Challenger events and shot up to a rankings to No. 18, his career high. The 32-year old, who's known for his creative and versatile forehands and top-spin backhands, sent an occasional wave of surprise after beating the world No. 7- Dominic Thiem- at the Gerry Weber Open, and clinching his first ATP 500 title. What makes him an underdog is his surprise backhand slices, which were frequently employed in his play against Dominic, both unique and tricky. His current physical fitness comes as an ode to his tennis career which has been plagued with his inconsistency, numerous injuries and again- fitness. Things seem to be at a comeback and his chances at Wimbledon 2016 look brighter than usual after his recent victory at an ATP Grass court title and it all boils down to his first round match against Dominic Thiem.
ADVERTISEMENT
Article continues below this ad
2) Dominic Thiem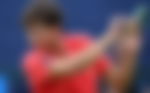 Dominic Thiem is a nuisance. In the last 6 months, he has not only defeated former world No.1 Roger Federer twice, but also dueled with Novak Djokovic multiple times in 4-5 long setter matches and has won 7 titles – 5 hard court, 1 grass court and 1 clay. So yes, he's a nuisance for the men in Top 3. This 22-year old young genius is, by far, the most promising young player in the mens Tennis. Whirlwind Thiem has outgrown many of his competitors with his willingness to succeed  clubbed with an unrelenting passion to win. Having beaten Rafael Nadal on clay and Roger Federer on grass, Dominic Thiem is absolutely "a top 5 player" who possesses a strong top-spin serve, returns solid volleys and plays an aggressively tenacious baseline play. 2016 is the year for a new face, and it will not be surprising to see Dominic Thiem printed on the Wimbledon trophy of 2016.
3) Milos Raonic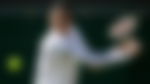 Milos Raonic of Canada, the giant 155mph server and the former world No. 4, has for a majority of 2016, represented himself as a resurgent player, having beat Roger Federer, Gael Monfils and Bernard Tomic at multiple tournaments. His 8th career title came at the expense of Roger Federer at the Brisbane International, who later commented on Raonic's form as "…better than he's ever been." Reaching the finals of the Indian Wells Masters, he succumbed to Novak Djokovic's impeccable form but not without Djokovic calling his play "the best tennis that he has ever played." He's bound to improve his play, now that his mentorship has been officially taken over by none other than- John McEnroe. His nickname, "Missile", has been attributed to his accurate serve which has often been called "bigger than big". An all-court playing style, powerful groundstrokes and a hotheaded demeanour quite concisely sum up Milos Raonic. It'll be interesting to see how well his resurgent form balances his 6'5" limited mobility, this Wimbledon.
4) Alexander Zverev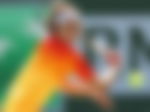 ADVERTISEMENT
Article continues below this ad
The youngest player in the world top 30 ATP rankings, nineteen-year old Alexander Zverev is a force to reckon with. The 6'6" giant came under the limelight following his win over the former 2014 US Open champion, Marin Čilić in the Open Sud de France tournament. If you believe what the young German lacks is his experience, he's got aplenty to mark his presence with. So much so, that his records boast of victories over Roger Federer, Grigor Dimitrov and Gilles Simon among others. His first win against a top 20 player came at the age of 17, when he beat Mikhail Youzhny, the powerful Russian server. Zverev Jr. is an exceptionally talented teenager whose in-form capability can secure him a 3rd round date with Tomas Berdych at Wimbledon 2016, marking his under 20 ATP debut.
5) Juan Martin del Potro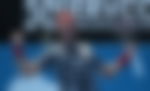 ADVERTISEMENT
Article continues below this ad
It's been nearly 2 years and a hundred and 64 days since del Potro last played a Grand Slam match. Having started tennis at the age of 7, del Potro turned professional in 2005, and has since then has won over 20 ATP titles, including a Grand Slam. The former world No. 4 has had a major downfall in his career post ankle-wrist injuries since 2014 and has so far not competed, resurgently, at any of the tournaments since then. But del Potro is known for his low unforced error rate, which makes him an outstanding baseliner, marking his strengths along with the flat topspin groundstrokes. The only reason that puts him surprisingly on this list is his considerable focus and determination to play on a grass court tournament having missed out, purposedly, on the French Open to hone back his skills to his pre-2009 level.