Dashy Joins Scump at Chicago Huntsmen for Call of Duty League 2021
Published 09/14/2020, 4:13 PM EDT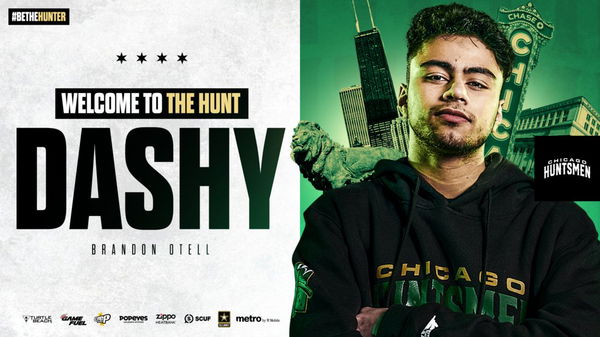 ---
---
The Call of Duty League has seen some major changes in recent times. The 2021 League will kick off with the Call of Duty: Black Ops Cold War title. For 2020-21, the CDL has shifted back to its old 4v4 format. This obviously meant a smaller roster size for teams which eventually led to big changes in their line-ups. Now, former Optic Gaming pro, Dashy, has joined his former teammate Scump at Chicago Huntsmen.
ADVERTISEMENT
Article continues below this ad
The announcement was made on Chicago Hunstmen's Twitter account.
ADVERTISEMENT
Article continues below this ad
Dashy's move to Huntsmen hasn't come as a huge surprise. There were already rumors floating around that Dashy was indeed making a switch to the Huntsmen. Now that it has materialized, it'll be a great boost to the team. The Huntsmen roster now consists of Scump, Dashy, Formal, and Envoy.
The pro's arrival is great news for the Chicago team. Not only is he experienced but also has a Major win to his name. He was also named the MVP of the 2019 CWL tournament. At Huntsmen, he will be reunited with former teammate Scump, who was with him at Optic. Considering Scump and Dashy already know each other's play styles, Dashy won't take long to settle into the team.
ADVERTISEMENT
Article continues below this ad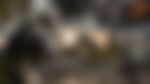 Call Of Duty League has made massive changes
The Call of Duty League itself has undergone major changes. Recently, an announcement was made that the League was moving away from PlayStation and will now have PC+controller support. It said, "As part of this transition, Call of Duty League competition will maintain exclusive use of controllers for the upcoming season. This change provides players with expanded choice of controller, allowing them to select the League-approved controller style that works best for their game."
ADVERTISEMENT
Article continues below this ad
The change means that PlayStation's exclusivity for the League is now over. On the other hand, this also means that players will have to adapt to playing against PC pros as well. Considering the League will allow support for both, the matches could see players using the peripherals they are most comfortable with. This will definitely have an impact on the outcome of matches and will also be a major cause for debate in the near future.
The Call of Duty League will kick off following the arrival of Black Ops Cold War and details regarding the schedule will be announced soon.
Trending Stories