David Ferrer Pays Tribute To Big Four
Published 05/03/2019, 3:25 AM CDT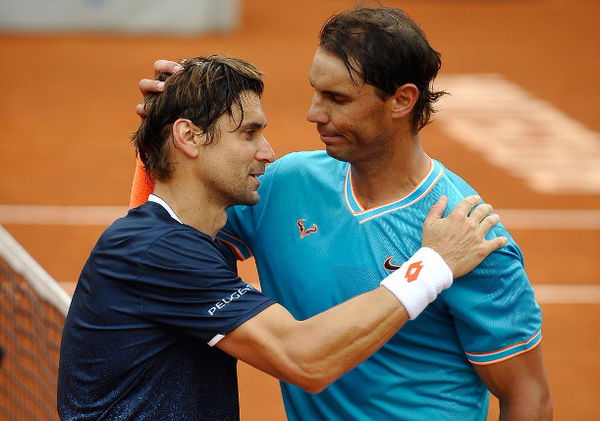 ---
---
The Spaniard, David Ferrer is all set to hit the sack in a few days from now in his home country. He received see off ceremonies on the courts of Argentina and Mexico and recently got a heartfelt honour in the Catalonian capital of Barcelona, where he concluded his run against his friend and foe, Rafael Nadal.  He will be calling off his illustrious career at Madrid Masters next week. 
ADVERTISEMENT
Article continues below this ad
David Ferrer has everything on his resume and has won tennis tournaments at all levels, excluding a Grand Slam title. Amongst the male players, he holds the seventh highest career prize money earnings.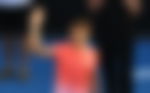 David Ferrer and Rafael Nadal have fond memories on the men's tour of tennis. Despite losing to Rafa at Roland Garros 2013 final, he produced his best year-end finish by uplifting himself to the World Number three ranking and is contented with that honour. 
ADVERTISEMENT
Article continues below this ad
Not just by playing against each other, they also spent some indelible moments by sharing the space on the tennis courts. Along with other the Spaniards, David Ferrer lifted up the Davis Cup trophy thrice and their achievements are still revered by the Spanish tennis society.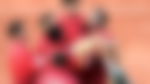 As enunciated earlier by the former World Number three Spaniard, he will be bringing his tennis career to fruition at Caja Magica and his compatriot Feliciano Lopez being the tournament director at the Madrid Masters 2019 gave him a wildcard for the biggest tennis event of their country. David Ferrer's retirement plans were announced in August 2018.
"Yes, of course, I'm really happy with my career," David Ferrer mentioned in Madrid. "It was very consistent. I have been seven years in the top-10, a lot of years top-15. I won a lot of matches. I am very proud of my career. Of course, I don't have a Grand Slam but I always tried to do my best".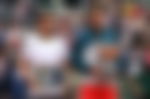 The present scenario of tennis has seen some peerless records and accomplishments, with Roger Federer, Rafael Nadal and Novak Djokovic emerging into the field of tennis, it has remarked the dawn of the unprecedented era of tennis.
"I am very happy with everything I did and you know I played with Roger, Rafa, Novak, Andy Murray – four of the best tennis players in the history. But for me, it was good because I improved a lot of my game. Maybe without them, I would never be No. 3 in the world", David Ferrer said.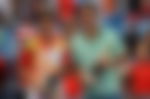 Even the tennis spectators consider themselves to be fortunate to experience the pinnacle of tennis. Also, the tennis world doesn't foresee the similar echelon of tennis once the dusk of Big Four takes place. Undeniably, the nonpareil men of the sport have assisted David Ferrer to ameliorate his game throughout his tennis career.
"I'm really quiet about that and proud about everything I did and nothing else. I did the best of me in everything. I tried to improve every year with my tennis, my mind, my personal life so I really appreciate everything about tennis," he continued.
Despite not having won a Grand Slam, the Tennis Hall of Fame's president Todd Martin, perceives David Ferrer to be virtuous to take up a place there. He spoke about the WTA ace, Caroline Wozniacki who was Slam-less, World Number one 67 weeks in her career and later she erased that tag of her's at the Australian Open 2018.
ADVERTISEMENT
Article continues below this ad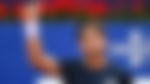 "If we were having this conversation 12 months ago, Caroline Wozniacki would have been world No. 1 for more than 52 weeks over the course of her career but absent of a Grand Slam title," Todd Martin said. "Obviously she won in Australia in 2018"
He later illustrated the meritorious works of David Ferrer and considers him to be ideal for a spot in the Tennis Hall of Fame. He associates him to be as good as the niche ATP men of the sport. 
ADVERTISEMENT
Article continues below this ad
"Take an example from the men's game – you look at David Ferrer who has just concluded his career and you consider that he was No. 4 in the world for a long time consecutively but just happened to be behind Federer, Nadal, and Djokovic for those years," he continued. "Pretty amazing careers by both of them and judged by different people would be deemed to be more significant than those who have won Grand Slam titles prior to 2018."