Davis cup is My Priority No.1 : Nick Kyrgios
Published 09/15/2017, 3:22 PM EDT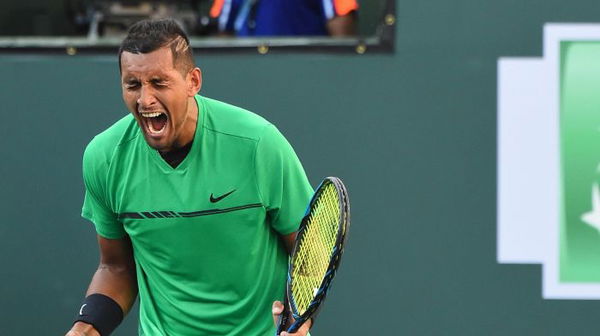 ---
---
Nick Kyrgios has stated that performing well in the Davis cup is number one on his list. Nick Kyrgios will be part of the Australian team, which is lead by the former number one Leyton Hewitt, which will take on Belgium this month.
ADVERTISEMENT
Article continues below this ad
Australia has a 14-year draught when it comes to winning the Davis cup. This can be turned around, with the promising Australian squad, which will be travelling to Belgium. "It's once every blue moon you get in the semi-finals of the Davis Cup and we have a real chance to win it," Kyrgios said. "This year is the best chance we've had in a long, long time."
Kyrgios is known to lack motivation when it comes to playing for himself. But the Aussie finds extra drive to play for captain and country. "You're not playing for yourself and I find it easier to play for these guys and I feel it's helped me so much throughout my career.
ADVERTISEMENT
Article continues below this ad
"These are the most fun weeks of my career, no doubt.
"The weeks we had in Brisbane, Melbourne, and Sydney … that is what I love about Davis Cup."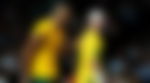 Team News
ADVERTISEMENT
Article continues below this ad
Lleyton Hewitt sprung a late selection surprise for Australia, dropping Thanasi Kokkinakis in favour of John Millman. The other members of the Australian squad are John Peers and Jordan Thompson. Belgium will look to perform as well, in the presence of the world number 12 David Goffin and Steve Darcis. The other members of the Belgium squad are Arthur De Greef and Ruben BEMELMANS.
The matches are scheduled below according to local timings:
Friday 10pm — John Millman vs David Goffin, Nick Kyrgios vs Steve Darcis
ADVERTISEMENT
Article continues below this ad
Saturday 11pm — Jordan Thompson/John Peers v Ruben Bemelmans/Arthur de Greef
Sunday 10pm — Nick Kyrgios v David Goffin, John Millman v Steve Darcis