Day 12 of the Australian Open
Published 01/30/2015, 2:08 PM EST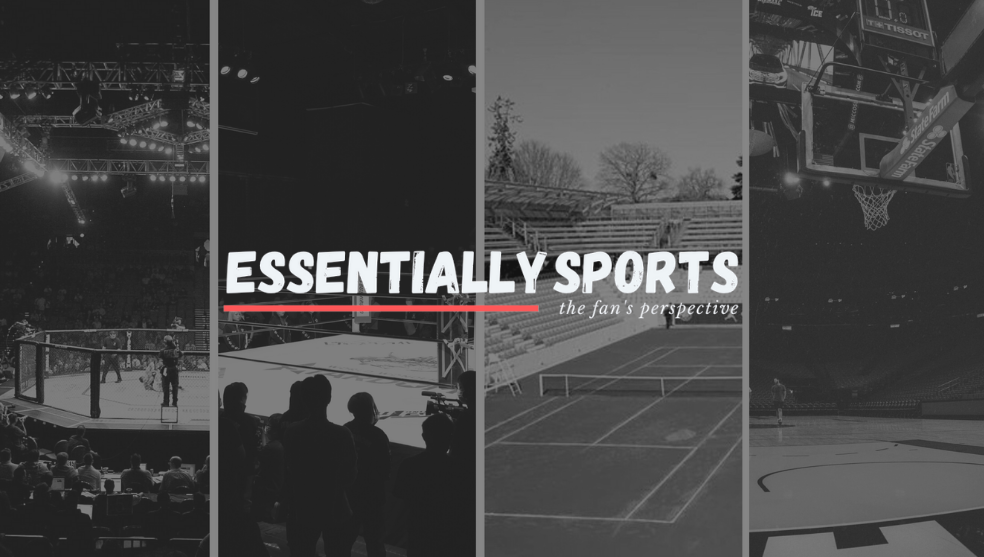 ---
---
As we reach towards the end of Australian Open with each passing day, we had our first champions of the tournament today at Day 12 of the tournament.
ADVERTISEMENT
Article continues below this ad
At the final of the Women's doubles tournament, American Bethanie Mattek-Sands along with her Czech partner Lucie Safarova won their first grand slam women's doubles titles  with a 6-4 7-6(5) victory over five seeded pairing of China's Zheng Jie and Taiwan's Chan Yung-jan.
The winning duo of Sands and Safarova  played with each other for the very first time here in Melbourne and are now the first pair in the last ten years to win the Australian Open having never played with each other before.
ADVERTISEMENT
Article continues below this ad
"I mean, our name is carved on this trophy. It's pretty cool," said a delighted Mattek-Sands, who slipped to 258 ranking this year in singles owing to a hip injury.
The Czech Safarova who lost in the first round itself in singles in this tournament this year, added, "It's hard to describe the feelings. It's like such a huge happiness, because to be a Grand Slam champion, it's just the best that you can have."
In the mixed doubles department, it was a mixed day for Indian Tennis fans. The ever so inspiring Leander Paes along with her partner, former World No. 1 Martina Hingis, won their semifinal match comfortably with a 7-5,6-4 victory over unseeded  pair of Taipei's Su-Wei Hsieh and Uruguay's Pablo Cuevas in a match that lasted one hour and 14 minutes.
41 year old Paes now inching closer towards his 15th doubles Grand Slam, paired for the first time with the Swiss great Hingis who is herself a winner of 14 Grand Slams including five singles.
Sania Mirza paired with the Brazilian Bruno Soares was defeated in the Semifinals by the third seeded  French-Canadian duo of Kristina Mladenovic and Daniel Nestor-6-3,2-6,6-7(10-8). The Indo-Brazilian pair played agressively in the first set managing to win it easily. The second set had their opponent dominating them and they lost the set 2-6. Final set wasn't one sided like the other two and hence went on to the tiebreaker. Mirza and Soares managed to get a lead of 6-2 in the tiebreaker but eventually lost 10-8 and thus the dreams of an all-Indian final was thrashed.
The last match of the day was the much anticipated clash between the World No.1 Novak Djokovic and last year's Australian Open winner: World No. 4 Stan Wawrinka.
The duo have a major history of long, tiring five setters, including two very fine matches here at the Australian Open.  Both play with equal intensity, stamina and a strong will, simply rejecting to give away the point or match easily. Both have had a splendid tournament with Wawrinka losing just one set  up until this match and Djokovic none!
The match started with a nervous first set that went on to the tie-breaker. Wawrinka up until now had matched the game of Serb at every point, but suddenly lost track in the tie-breaker handling Djokovic the set and losing the tibreaker 7-1. He came back strongly  breaking the Serb twice and winning the second set 6-3. The third set then belonged to Djokovic after he broke the Swiss at 4-5 and won the set 6-4.
Djokovic broke Wawrinka again early in the fourth set but then lost his way eventually owing to silly errors, something you don't get to see from him that much. Wawrinka won that set 6-4.
Much like the previous two encounters of 2013 and 2014, this did look like it will be a marathon of a match considering there was no favourite amongst the two as of now. Both weren't playing up to the mark. Their game was flat, filled with errors. The game up until now was a mix bag of errors and winners from the two. Djokovic's game was too defensive which allowed Wawrinka to open up and attack.
Despite a closed match up until the first four sets, the fifth set was one sided with Djokovic taking it 6-0! Wawrinka had simply gave up. He looked exhausted and his game was pale. He committed loads of errors – a total of 69 in total.
Despite Djokovic managing to make it into the finals and with this joining Roger Federer and Stefan Edberg in the all time list of most Australian Open finals, he has a lot of points to note from this match, if he wants to win his record fifth Australian Open title.
"We didn't play our best tennis, that's for sure (and) there was as a lot of up and down, a lot of mistakes and everything.But, again, it's like that. He was there. He was stronger tonight … he was playing good enough to win and he deserved to win and play the final." said a dejected Wawrinka
Djokovic's final opponent Murray is playing his finest  Tennis as of this moment and is determined to take revenge of the 2011 and 2013 final loss by Djokovic here at Melbourne. Djokovic looked very uneasy at the court, with a mere 5 aces today and a total of 49 unforced errors.
With  final two days of the Australian Open left, we are bound to get an exciting end to the tournament. The game is still wide open and there might be one or two upsets still left for the tournament to give to us. Whoever the winner will be, one thing is for sure, we are about to see some very fine Tennis in the coming two days.
Final Score:
Men's Singles Semifinal:
Novak Djokovic[SRB](1) beat Stanislas Wawrinka[SUI](4): 7-6(7-1),3-6,6-4,4-6,6-0
ADVERTISEMENT
Article continues below this ad
Women's Doubles Final:
Bethanie Mattek-Sands[USA], Lucie Safarova[CZE] beat Zheng Jie[CHINA] (5), Chan Yung-jan[TAIW](5): 6-4 7-6(7-5)
Mixed Doubles Semifinal:
ADVERTISEMENT
Article continues below this ad
Leander Paes[IND](7), Martina Hingis[SUI](7) beat Su-Wei Hsieh[TAIP] ,Pablo Cuevas[URU]: 7-5,6-4.
Kristina Mladenovic[FRA](3), Daniel Nestor[CAN](3) beat Sania Mirza[IND](1), Bruno Soares[BRA](1): 6-3,2-6,6-7(10-8)