Day keen on Presidents Cup singles showdown with Spieth
Published 10/06/2015, 9:45 AM EDT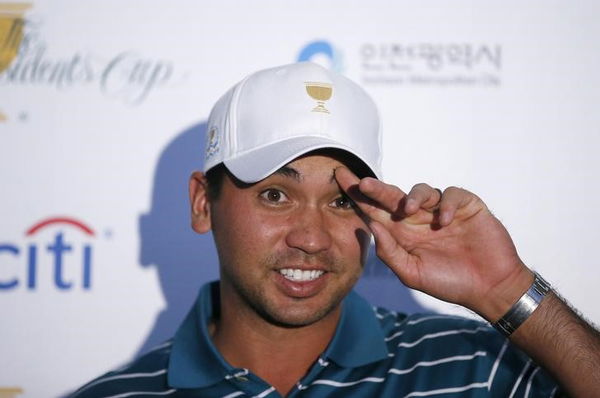 ---
---
INCHEON, South Korea (Reuters) – Jason Day would relish the chance to go head-to-head with world No. 1 Jordan Spieth in the Presidents Cup but the Australian hotshot knows the showdown may not materialise as team tactics take precedence over individual glory.
ADVERTISEMENT
Article continues below this ad
Day and Spieth electrified the Tour this year with their budding rivalry played out on the grandest of stages.
American Spieth claimed two majors among his five wins, ending his 2015 campaign in triumphant style at the season-ending Tour Championship, while Day won the year's final major and his win at last month's BMW Championship was his fourth win in six starts.
ADVERTISEMENT
Article continues below this ad
When asked if he would be interested in taking on Spieth on the final day of Presidents Cup competition on Sunday, Day said there would be huge interest in that potential clash but team strategy could get in the way.
"I think a lot of people around the world are interested to see if that will happen," he told reporters on Tuesday. "It would be a lot of fun playing against Jordan, but then again I'm not too sure what the strategy is with that."
The 11th Presidents Cup, a biennial team golf competition putting the United States against a team of international players minus Europeans, begins on Thursday at the Jack Nicklaus Golf Club Korea in Incheon.
After three days of foursomes and four ball team play, the competition goes into a singles format on Sunday with all 12 players from each team taking on an opponent.
The matchups will be decided by U.S. captain Jay Haas and Internationals skipper Nick Price, who will sit across a table from each other and try not to blink first.
"Will they hold Jordan to wait for my name, or will captain Price hold my name for Jordan? Or maybe he wants me to go out early and get a point up," said Day.
"It all depends on where the points are, how everyone is playing … and from there make that decision who I'll play against. But I think it would be a lot of fun. We've both played pretty good golf (this year)."
Such has been the early U.S. dominance in recent years the Internationals have been left trailing going into the final day with little hope of reeling in the Americans, who have traditionally had a deeper talent pool.
The United States have won eight of the 10 Cups played so far, including the last five.
ADVERTISEMENT
Article continues below this ad
Day said it was time to stop the rot.
"I think everyone's kind of fed up with it; that we have been losing for a while now," added the 27-year-old Queenslander.
And his personal target against the Americans?
ADVERTISEMENT
Article continues below this ad
"I would love to go 5-0. That would be fantastic."
(Editing by Pritha Sarkar)